Investing in staff training will help create business resilience, writes Graphisoft UK managing director Adrian Girling
Since March this year architects have had to adapt like never before. From the shift to working from home, to keeping existing projects on track, to managing changes in work pipelines, all while dealing with the additional personal pressures caused by the pandemic. We have come a long way in just eight months.
Leading the recovery
With a no-deal Brexit on the horizon and the economy in recession, looking too far into the future can be daunting. However, it is expected that the construction industry will be at the forefront of the economic recovery.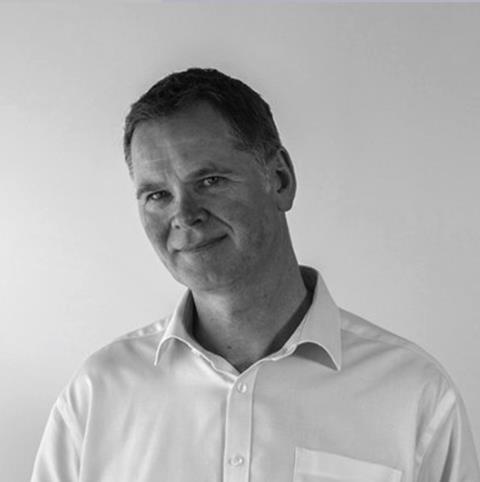 In June, the government unveiled its Project Speed initiative, designed to fast track the building of new schools, colleges, hospitals and infrastructure. It also pledged to prioritise building new homes and regenerating town centres.
Meanwhile, the Construction Leadership Council launched its 24-month plan to Restart, Reset, and Reinvent the built environment. This recovery plan sets out detailed proposals to help the sector get back on its feet, within the new COVID-19 guidelines, as quickly as possible. October's update to this plan shows that good progress is being made, but the next 20 months will be critical.
Helping UK and Irish architects improve efficiencies
One key element of the CLC's Reset phase is the drive to invest in training and collaborative business models along with increasing productivity.
By investing in technologies that can improve efficiencies and productivity, practices will be in a good position to thrive and to take on the challenges of 2021 and beyond.
However, the decision to invest in new software, workflows and training can be difficult at this time. With this in mind, Graphisoft has introduced a new programme to help UK and Irish architects improve their efficiencies by moving from a 2D to 3D workflow and getting trained at the same time.
Running from July to December 2020, the Furlough Your Software Costs programme gives architects six months access to new licences of Graphisoft's Archicad software, BIMcloud as a Service and extensive self-paced on-line training, all paid for by Graphisoft.
Users also have access to email and telephone support from the UK- based support team. At the end of the six months, the free subscription licences can be cancelled or converted to a paid subscription or a perpetual licence.
Reaping the rewards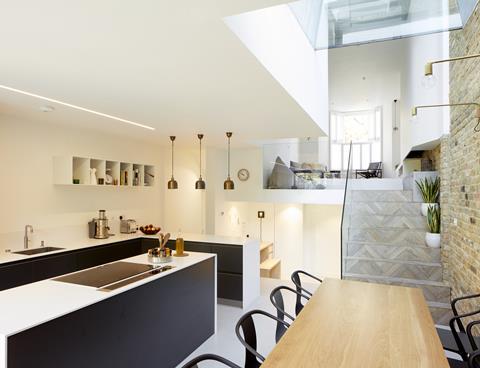 The programme is open to any new or existing customers who would like to either try Archicad for the first time or add a six-month free licence to their existing usage. And with the UK-based Graphisoft team available to help, you can be up and running in no time.
UK-based support is a huge benefit for many Archicad customers as RDA's director Richard Dudzicki says: "We love the fact we can talk to real people [at Graphisoft] for technical support. This is a huge advantage for us."
Practices that have converted to Archicad in recent years are already reaping the productivity benefits. As Ran Ankory, director of Scenario Architecture explains: "From design stage to site we're 30-35% faster using Archicad. Once the project gets onsite the time savings grow exponentially."
Building resilience for the months ahead
Back in March, architectural practices across the country packed up their lap-tops and shifted to working from home.
For many practices that were already using Archicad when the country went into lockdown, the transition was straightforward. Indeed, many customers commented that they simply unplugged their laptops at work and plugged them back in at home, picking up where they left off with exactly the same functionality.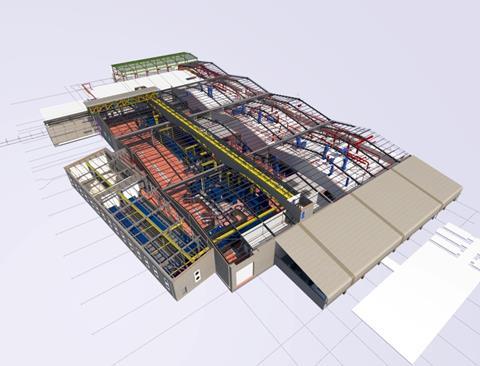 As Archicad customer Culver Epps, director at Cox Freeman explains, "Every project is set up in Teamwork and people can work from home with the same functionality as working in the office. Working in Archicad is now second nature to our team, which is testament to the way the software is set up."
Meanwhile, Graphisoft's BIMcloud as a Service means that remote teams can work collaboratively, accessing the same project files and working efficiently and securely.
While there is no doubt that the coming months will be tough for us all both personally and professionally, taking the opportunity to invest in staff training and new technology that helps practices to work in a more agile way will help to build resilience for the months ahead.
Adrian Girling biography
With over 30 years' experience in the IT software and hardware sectors, Adrian has been running businesses in Europe, Asia and the US and for the last 8 years as managing director of Graphisoft UK. He is a strong advocate for the adoption of BIM workflows in the construction industry.
His focus, with the renowned ARCHICAD product line, tends to be on the design stages of a BIM model. However, he doesn't just work with architects and is actively involved with BIM Alliance, IT and contractor partners to promote the IFC and ISO standards.