As MESH, one of the many start-ups rolled out of Davis Langdon, approaches its sixth year of business this month, managing director Tim Molden reflects on the role and value of the small or medium-sized enterprise moving forward.
Britain has been known as a "nation of shopkeepers" since as far back as 1794. Today, the UK economy continues to be dominated by SMEs, defined as firms with fewer than 250 employees and an annual turnover of less than €50m (£43m). In fact 96% of businesses in the UK have fewer than 10 employees.
And the construction consultancy market is no different.
With more than 1,000 RICS regulated cost consultant businesses in the UK, it is clear most of them are SMEs.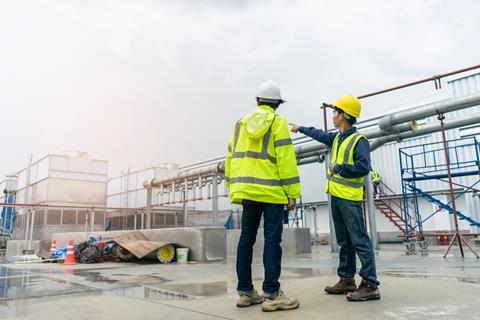 And operating as an SME consultant comes with benefits and strengths, but also hurdles.
Moving from a large business to a start-up, as we have at MESH, comes with its own challenges. Many of the perceived strengths of working for a global giant naturally fall away, such as offering a plethora of services to clients with a global service footprint.
But what has become evident to us, and to many other new start-ups, is that this provides little or no benefit to most UK clients, unless you are also a global corporate.
The phrase "too large to care" is one that we have been told by clients when projects are not going well and big consultants are on the scheme.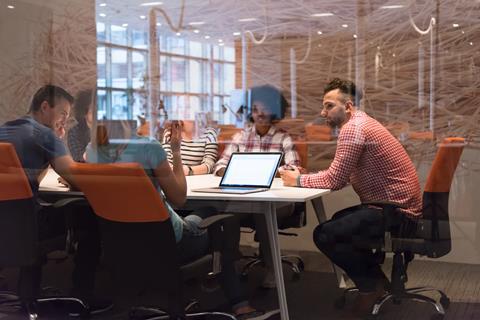 Whether that is an actual failing, who knows, it certainly does seem to be the perception of some client and we have noticed a shift in many clients' behaviour to valuing the personal and flexible approach that is on offer from smaller operators.
Reasons clients give for favouring smaller firms include a continuity of service that often does not exist with larger firms. Clients are able to meet the person who will deliver their project, and lots of clients simply want to deal with someone who will take care of the delivery of their project from start to finish.
The ability for our staff to work nationally has also been cited as a key strength, with many clients expressing a desire for specialist expertise to be mobile - something that is not always possible within the regional structures of larger firms.
Of course, it is entirely a client's choice on their reason to select a consultant and in a way, it is good that there is such a diverse range to engage with.
But if we want to ensure that range is maintained - that the health of the SME consultant market is maintained the market needs to ensure there are opportunities for such businesses to thrive.
And in an economy where selecting the right people in the right business to deliver the right service for the right project is key to success, the framework approach does appear to work against this.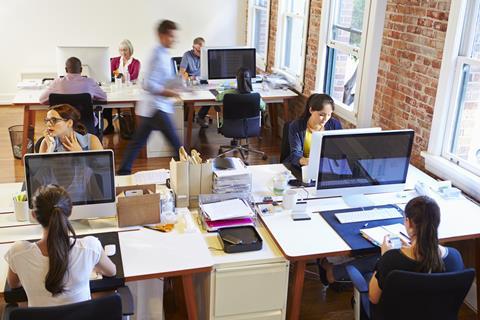 For example, clients who are wanting to approach smaller specialist businesses are quite often finding they are not instantly accessible through the framework agreement they are using to procure, and that the list of options that is available would never be their first choice.
And even when frameworks have been designed with the clear intention of attracting SME-sized businesses, the volume of governance and point-of-entry often reflects a procurement process that is prohibitive to small businesses. The requirements are often completely beyond is realistically deliverable for an SME and raises the barrier for SMEs trying to get involved.
The volume of governance and point-of-entry often reflects a procurement process akin to bidding for a delivery partner for the 2012 Olympics - even on frameworks with the clear intention of attracting SME sized businesses. This is in complete contrast to what is realistically deliverable for an SME and makes entry onto such deals unrealistic for many smaller businesses.
So, for clients to benefit from specialist expertise of the niche firms and their people, there needs to be a realistic approach to a point of entry, constructing the procurement process to enable SMEs to fully participate on a level playing field. Otherwise, smaller consultants will be forced to focus efforts elsewhere which would long-term be a loss to both the industry and profession.
And in some ways the change is already afoot.
We are often engaged in collaboration with others, to provide the right team tailored to the needs of the client and project.
In one case, while our client was a global retail player, they sourced both consultants and contractors that were SME-scale businesses so they could benefit from the expertise of those firms.
What's more is that we have had several triumphs in collaboration with other larger cost consultants, such as Alinea and RLB, and are seeing a recent trend of similar-sized project management businesses wishing to align with us, providing a joint service offering.
For the sake of the SME consultant market looking forward this is the behaviour we need to encourage.
We need collaboration, we need barriers to entry to be broken down, and if we can do this it won't just be small businesses that thrive.
A diverse market is a healthy one.