The cost-of-living crisis and volatility in interest rates is taking its toll on the construction industry.
Nowhere is this more apparent than at the SME level.
In March 2023, insolvencies in construction represented 18% of all companies that failed. It is the worst performing month that the industry has faced since the financial crisis according to data from the UK government's Insolvency Service.
Materials and labour costs are increasing too. Research from construction data specialist Barbour ABI found that inflation added £23bn to the cost of construction last year.
Small-to medium-sized enterprises (SMEs) are most vulnerable to the changes, usually because their position in the supply chain means that they often have to wait a long time for payment.
As the saying goes, cash is king, and traditionally construction is one of the worst sectors for late payment. Research shows that two-in-three construction businesses are waiting for invoices to be paid after their due date, and December 2022 represented a 13-year high for insolvencies in the sector.
Construction software can make the difference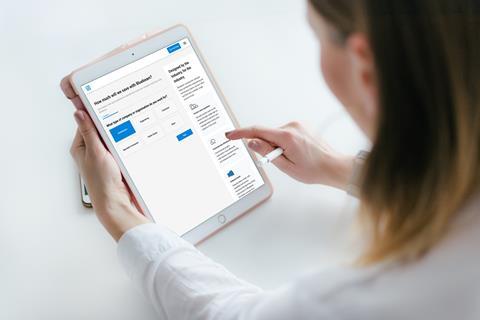 However, to operate effectively within this economic climate, SMEs must be proactive and look for ways to deliver their services more effectively.
Construction software can help, says James Chambers, director and Global Industry Development for the Build and Construct Division at Nemetschek.
"The use of construction-focused software has grown at huge pace in the last few years. While the pandemic was certainly a trigger point for many, that investment has not slowed – forecasts predict that the industry will be spending 80% more on software next year than in 2018.
"That is because there are tools available for all levels of the industry, with companies realising that they can improve their margins and deliver better project outcomes."
Transforming construction businesses
James adds that these tools can be transformative, however companies choose to implement them.
"Whether SMEs start with a small step, using software that tackles one problem at a time, or decide to completely overhaul the business from top to bottom, there are tools that can improve efficiencies and deliver better processes," he explains.
"Software can help manage cash flow, deliver better quality projects and bring teams together in collaborative spaces. These tools are more affordable than they have even been before and, I would argue, essential at the SME level."
Understand what you are doing
The most important step before investing in new software is to carefully assess the specific business needs, both at an operational and a project level.
Setting clear objectives for what you want the tool to do, and understanding the potential return on investment, will help businesses to assess the market properly and find the right software for them.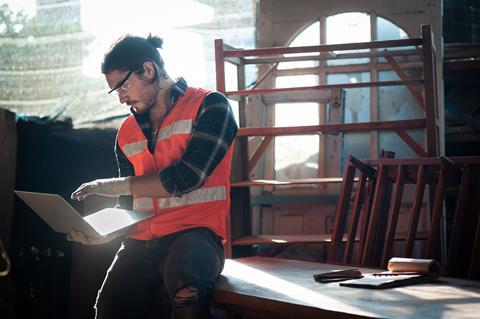 Common areas that businesses look for improvement in include saving time, improving connectivity between people and systems, reducing wastage and managing quality and risk.
This does not have to be a case of substituting existing technology either, explains James: "Software can be used to replace an analogue solution, of which there are still many in construction. By looking at how software can smooth these processes, you can massively improve your workflows."
Managing the cash
James recommends that business start with tools that help to manage cash flow.
"Spotting cash flow issues should be the number one priority for businesses," he explains. "Tools are there that can monitor cash in and out of the business and automate some of these processes, freeing up time for business owners to focus on projects.
"Even simple things like dashboards can make a huge difference and show you those potential problem areas, whether a late payer, an unexpected increase in material costs or a drop in what's available in the bank."
Bring the team together
One way to minimise mistakes and avoid costly rework or delays is through effective communication between the project team and the client.
Software can help formalise processes like capturing customer requirements and sharing them across the project team. Progress can then be checked against this information, to ensure that the project is being delivered in the right way.
This clarity makes it more likely that the right outcomes will be delivered, ensures that the full team knows what it is working towards, and increases the chances of any risks and problems being spotted early.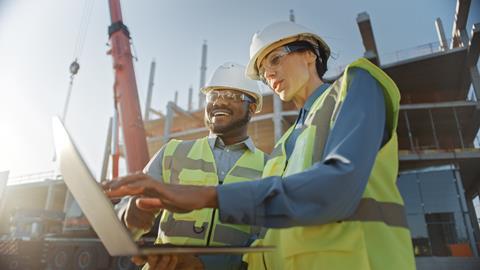 For example, Studio in Bluebeam Revu, allows you to invite people into a session for a cloud-based collaboration session. A live activity feed keeps track of all comments and changes, and you can set different permissions for different user groups, adding an additional level of control to projects.
With built in functions including intuitive measurement tools, plugins that integrate it with other software solutions, and filters that help you manage and search data effectively, it can drastically improve projects. This can all happen in real-time too, meaning that teams can respond to changes easily, whether on-site or in an office.
"If you are just starting out with construction software, use tools that are quick and easy to adopt that deliver recognisable gains as quickly as possible," concludes James. "This will lay the groundwork for further additions later down the line and help to get buy in from people within the business.
"Ultimately, you will be making their jobs easier and making accurate, up to date information accessible throughout the company."
To help SMEs understand how to adopt construction software, Bluebeam has created an eBook which is available here. Topics include improving efficiency, cutting waste, managing cash and helping teams to work effectively.
https://www.bluebeam.com/uk/resources/ebooks/smes-adopt-construction-software/