AtkinsRéalis associate and embodied carbon lead for building design Will Lavelle talks to Jordan Marshall about his views on whole-life carbon, retrofit and more

In today's rapidly changing world, sustainable building practices are no longer an option but a necessity.
As architects, builders, and property owners, it's crucial to make informed decisions that minimise the environmental impact of projects – with the decision around whether a project should be based on rebuild or retrofit principles being one of the core early decisions to be made.
To explore the topic, Jordan Marshall spoke to Will Lavelle, embodied carbon lead for building design at AtkinsRéalis, to discuss issues such as the assumption of retrofit, the importance of measurement and analysis in decision-making, and how the retrofit agenda can address more of the sector's challenges than just sustainability goals.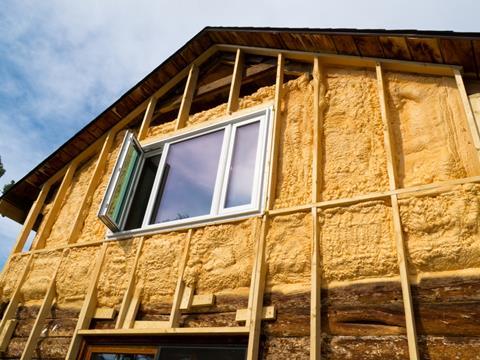 Can you tell us a bit about your job and the role you play when it comes to carbon?
Will Lavelle (WL): I lead on embodied carbon for building design. A lot of our work is looking at new-build and refurbishment projects across all different sectors – and so rail, education, residential, commercial, aviation et cetera.
My job is helping our teams to understand, measure and reduce the carbon impact of our designs as we try to engineer a better future for our planet and its people.
How do you find the attitude from clients when it comes to rebuilding or retrofitting?
WL: At the end of the day our business is really to work with clients to help solve their problems and resolve their challenges. Sometimes clients come to us and say: "We need to build this building." It's a difficult but important challenge for us to then say, "We recognise that our job is to help you to solve your problems and building buildings is not always the way to do that. Sometimes you can refurbish existing estates and look wider to deliver value without having to necessarily build from scratch."
How do you go about having the conversation with clients when you do not think building a new asset is the best approach?
WL: It's about making them consider why are we breaking something up and demolishing something, when actually we can just be tweaking and fitting what we've already got? And in many cases, that will, in fact, have not just environmental impacts but also a cost impact as well.
For example, the value of reused office space has now gone through the roof because every day people are now very aware of the value of reuse, such as recladding a building that was previously a 1960s tower block – you don't now have to demolish the tower block.
And we have so many new methods and techniques of doing that that we're able to do it in a cost-effective and efficient – and an environmentally sustainable way as well.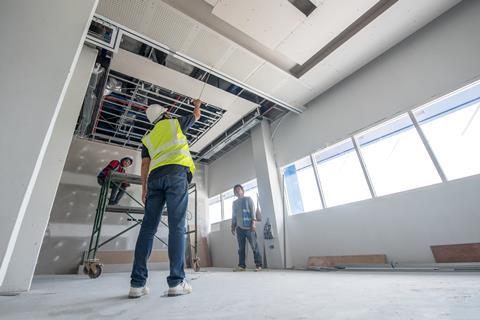 Are there times when a retrofit can be more carbon-intensive than a rebuild?
WL: From an embodied carbon perspective, I think it's incredibly unlikely that a refurbishment or even deep retrofit would ever be higher embodied carbon than starting from scratch, but there is a balance when you consider whole-life.
So, if you've got an incredibly old, leaky, inefficient building over the lifecycle of the asset the operational carbon may make rebuild the better option. The question becomes: when do we get our return on carbon investment; how long until that investment is worthwhile?
Those calculations are made more difficult because as the national grid decarbonises as we go towards renewable energy and further away from fossil fuel energy, that operational carbon impact is decreasing and decreasing, and the impact of embodied carbon becomes proportionally more significant.
How do you make those judgments?
WL: Doing a full wholelife carbon assessment of the proposal and the existing building is important because you can then properly compare an upfront embodied carbon assessment with a lifecycle carbon assessment of the operation of the building.
When you say whole-life, what time period is that?
WL: We traditionally do whole-life carbon assessments based on a 60-year design life, but I'm not sure that's necessarily fair reflection of reality or indeed fitness for purpose.
I always use the Shard as an example, as there's no way in 50 years' time they're going to be taking the Shard down. It's difficult to understand and predict the lifecycle of a building, and what will be happening in a few decades' time – and carbon estimates are no different.
What do whole-life carbon assessments include?
WL: When you talk about capital carbon and embodied carbon, that also includes refurbishment during the lifecycle. For example, while the structure may be standing for 60 years, the facade will probably get changed in 25 years' time.
But now that becomes even trickier as even in 25 years' time, the steel will be much lowercarbon, hopefully concrete will be much lower-carbon, so building today is most likely far worse than building in 10 years' time will be – for a number of reasons.
One, because that carbon emitted as the result of that process is in the atmosphere for 10 years longer, causing climate global warming as we go. But also in 10 years' time those processes and materials will be decarbonised again.
I think sometimes we're accused of kicking the can down the road, but in my opinion the further we can kick the can the better because the can's getting smaller and smaller the further down the road we kick it. If we can extend the life of all buildings by another 10 years, we will be in a fantastic position.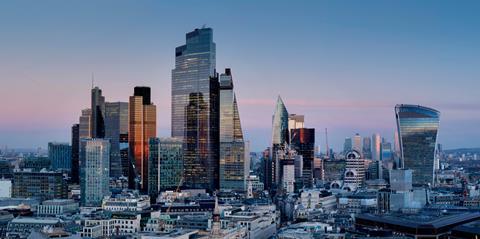 What do you think will really turn the dial on retrofit?
WL: One key idea I keep coming back to is introducing a grade III listing for buildings. It is an idea that Will Arnold, head of climate action at the Institution of Structural Engineers, raised a little while ago.
At the moment we have grade II, grade II* and grade I for the most highly listed buildings. This idea is that actually all of the other buildings should be given grade III listing, which means you could only demolish one if there are structural issues with it.
We can't just take the lazy approach – and I intentionally didn't say "cheap approach" because I don't think it's always the cheap option – but we can't always design by taking the lazy approach to making the most of the assets we've already got.
A grade III listing is a really interesting way of doing this because it forces it. It helps owners and developers to really understand the opportunity of existing assets and actually puts the onus on intelligent design to make the most of what we've already got. I think is really valuable, not only from a carbon perspective but from a cost perspective.
What sort of role does circularity have to play in the further push of the retrofit and broader net zero agenda?
WL: It's something we've done quite a lot of work on within AtkinsRéalis. We're working on the redevelopment of Euston station, for example, where we would have been demolishing a whole area to then rebuild it for HS2.
We worked with the contractors to identify and model all of the existing steelwork, then developed a steel reuse tool to basically rapidly analyse existing steel pieces and then try and map how many of them can deconstruct we use in a new building – either at Euston or elsewhere.
"Sometimes we're accused of kicking the can down the road, but the further we can kick the can the better – because the can's getting smaller and smaller the further down the road we kick it."

Will Lavelle
So, absolutely, where we're not able to refurbish or retrofit and something is getting deconstructed, reusing the materials can be key to assisting with net zero. I try to avoid using the word "demolish" wherever possible because that's just not the way to do it.
Of course, it does take a little longer and it does add challenges, and there are great firms working on furthering the reuse of materials.
Does regulation have a role to play?
WL: This is something for me that's very important, as none of this is currently regulated. In the UK, unlike some of the countries in Europe, there are no real regulations around embodied carbon or assumption in favour of refurbishment or retrofit. There's not even a full requirement to do a whole-life carbon assessment.
That would be a major step that would be required: the likes of a grade III listing, and legislation of embodied carbon or whole-life carbon assessments for every project – ideas that have been proposed as part of the Part Z building regulations which have been put forward to parliament.
While these things are starting to gain real traction in pockets across our industry, the real progress will be made when we move from a position of "inform and encourage" to one of "enable and require".
WILL LAVELLE, ASSOCIATE AND EMBODIED CARBON LEAD FOR BUILDING DESIGN, ATKINS RÉALIS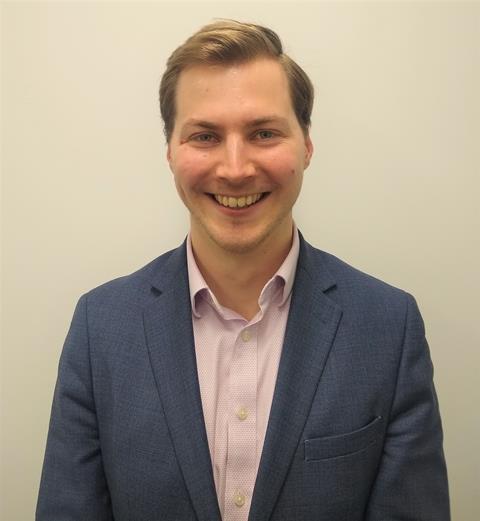 Will Lavelle is an associate and embodied carbon lead for building design at AtkinsRéalis.
In this role he works to improve the understanding, measurement and reduction of carbon across the firm's national building design practice in order to reduce the environmental impact of its designs.
Will is responsible for developing training to upskill the firm's engineering and architecture teams, developing tools and best practice guidance for effective carbon measurement, and integrating carbon into their business processes.
His experience includes work on heavy infrastructure, rail, modular residential, project management and internal change management.
Will is a chartered member of the Institution of Civil Engineers and was nominated for the James Rennie Medal for best professional review.
Other acknowledgments include being selected as one of ICE President Lord Robert Mair's Future Leaders in 2017-18 and working as part of the ICE's policy team to develop Project 13.
Prior to this, Will graduated from Durham University with first class honours in civil engineering and was awarded the Institution of Structural Engineers Design Prize for top in class.