UK Construction Week (UKCW) is pushing the boundaries once again to promoting construction as a career and helping established professionals to learn too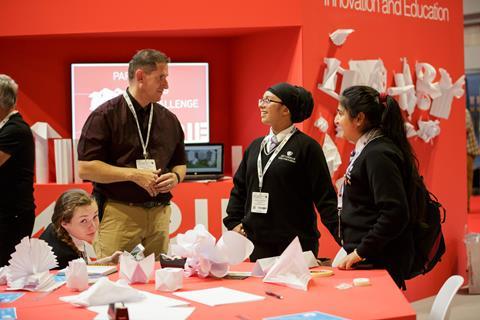 Construction is in a state of flux. Brexit, an ongoing skills crisis, issues around new technology and productivity are challenging the industry. However, where there is change there is opportunity as construction is also experiencing a resurgence in growth. More people are needed by the industry and that in turn is pushing up salaries. It really is an interesting set of circumstances.
Encouraging more people into construction is something that UK Construction Week (UKCW) is passionate about. That is why it is pushing the boundaries once again, when it comes to promoting construction as a career, and helping established professionals to learn too.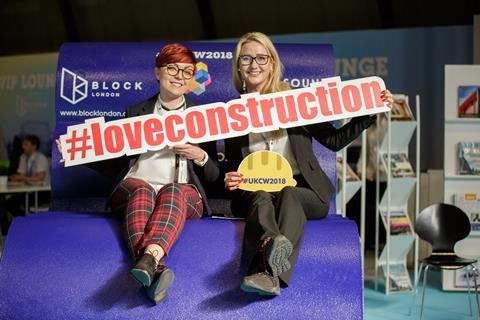 Role Models 2019
Following a successful inaugural year, the Role Models are back for 2019. 99 construction professionals have been shortlisted, four times more than last year.
The Role Models initiative was born out of UKCW's Equality, Diversity and Inclusion Group. It takes the most inspiring people working across the industry and helps them tell their story to inspire others to join. The 2019 'Role Model of the Year' will be announced on Wednesday 9 October on the UKCW main stage.
All shortlisted Role Models are invited as VIPs to UK Construction Week and given the opportunity to speak on the Main Stage and to contribute to the show's blog. They also take part in an outreach programme, going into colleges and schools to talk to students and teachers about what inspired them to choose construction as a career and to bust any myths around the image of construction.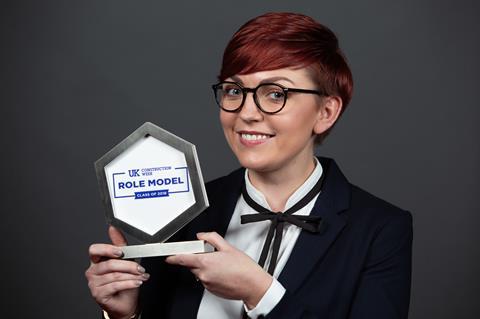 Last year's winner, Arleta Andreasik-Paton, a senior project manager at AECOM, said: "I was not from a construction background, but I moved into the industry with transferrable skills.
"I want to encourage others to do the same. It's a privilege to be able to become a role model for other talented young people who can find wonderful careers in construction."
Careers Centre
A new feature at UKCW for 2019 is a Careers Centre in Hall 9, at which visitors can speak with UKCW's Role Models, career advisors, recruitment firms, advisers from the Department of Work and Pensions, professional trade bodies and others about careers in construction or how to attract, recruit and retain talent in the industry.
There will also be a daily programme of workshops that will offer advice around career progression, apprenticeships, staff retention, diversity in the workforce, and career changes.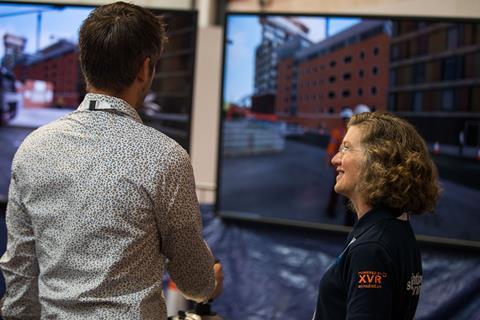 Encouraging the next generation
As well as the outreach activity carried out by the Role Models throughout the year, UKCW has a number of other activities which it supports.
To encourage young people into construction the iBuiltThis competition is back, organised by the Finishes and Interiors Sector (FIS). The competition is broken into three ages categories 13 and under, 14-18 years old and 19 and over. This allows it to engage with a wide group of students all at different stages of education. The winners from each category will be announced at UKCW.
There is also the Student Design Challenge which asked students to design the ultimate 21st century house. They had to consider technology, affordability, size, space, family growth, sustainability, comfort, individuality and aesthetics. The winning design will be on display at UKCW. This challenge has been executed through George Clarke's educational charity, MOBIE, who has also teamed up with the Construction Innovation Hub (the Hub) to inspire future designers.
The real deal
Sometimes to really understand a role you need to actually do it, and that is where the Coventry University's construction site simulator comes in. Back for its second year at the show, the simulator puts visitors through their paces as they try their hand at building site management. Large screens provide a highly immersive environment and specially-trained actors lead participants through real-life scenarios designed to improve soft skills and develop new ways of working.
Coventry University's simulation centre is the most advanced interactive people training and development centre in the UK. It's also hailed as one of the most powerful experiences of any construction show. If you're feeling brave you can step into the site hut, take on the role of the site manager and get first-hand experience of what it's like to work on a busy project. Not for the faint hearted!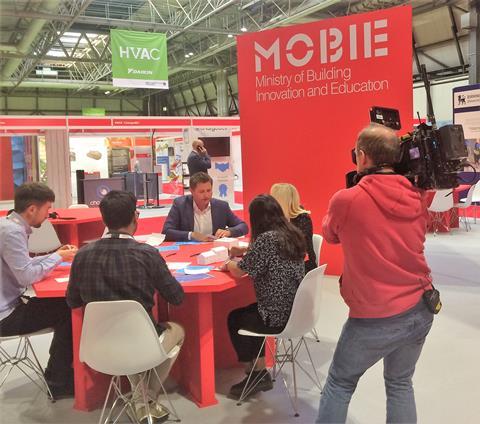 Learning for the professionals
UKCW condenses a year's business learning into one, two or three days of insights. With more than 300 expert speakers the UKCW main stage is the first place to head to. It offers a programme of keynote talks and panel discussions on many of the big issues of the day around Government policy, digital innovation, MMC, sustainability, diversity, housebuilding, productivity and skills.
One of the biggest draws to the show is the free CPD programme. This year there will be more than 150 hours of CPD content available at UKCW. The programme will take on a different theme for each day of the show, tackling fire safety, health and wellbeing and sustainability.
UKCW will also host a number of industry conferences. The CE Midlands Annual Construction Summit on 8 October will bring together guest speakers from across the sector to positively disrupt your mindset and transform the way you think about the industry going forward. The 2019 Lean Construction Summit on 9 October will present an exciting programme of speakers allowing delegates to strengthen their understanding of Lean. And continuing with the Lean Construction theme, the Lean Construction Training and Development Day on 10 October is designed to increase attendee knowledge and experience of implementing Lean by offering intensive work-based skills development sessions.
UKCW is one event with many sections, including Build sponsored by Easy-Trim, Building Tech, Civils, Energy and HVAC, Surface and Materials, and Timber. It also features Concrete Expo (8-9 October only) and Grand Designs Live (9-10 October only).
UKCW is free to attend and single registration gives access to all areas of the show. For further information follow @UK_CW or search for the hashtag #UKCW2019.