Every year the Considerate Constructors Scheme asks the building industry and the general public for their views, here's a summary of what they said this time …
View of the industry
The view of the construction industry from the point of view of those who work within it was mainly positive - with an average score from contractors and clients of 6.7 out of 10 (where 10 is a very positive impression of the construction industry).
But 50% of the Building survey respondents answered "not very confident" when asked their views on the prospects for the construction industry in 2012.
Please click here to download the entire report >>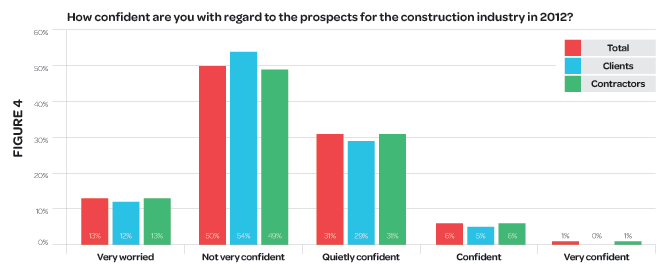 View of CCS
When asked how satisfied they were that the CCS contributes to a better image of construction, the average score of CCS survey respondents was 7.8 out of 10, up from 7.7 in 2010, with 73% of clients stating that they felt their contractors had improved as a result of the CCS.
When asked if the industry benefits from the Considerate Constructors Scheme, contractors gave an average score of 6.3 out of 10 (Building survey) and 7.7 (CCS survey) and clients gave an average score of 6.7 (Building survey) and 7.7 (CCS survey).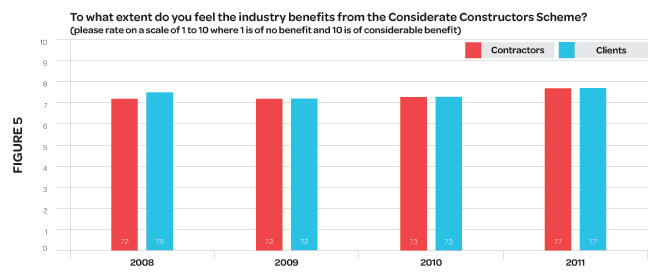 In terms of site management contractors and clients said that the Scheme is beneficial, scoring an average of 7.6 and 8 respectively, where 10 means "benefits greatly" .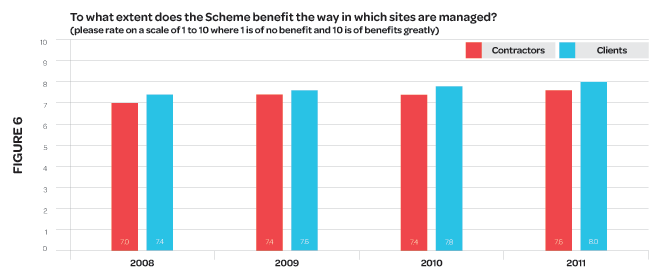 When asked if they would recommend the Scheme to others 67% of contractors and 68% of clients ticked "strongly recommend".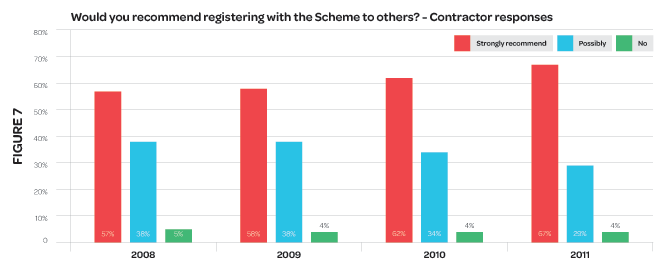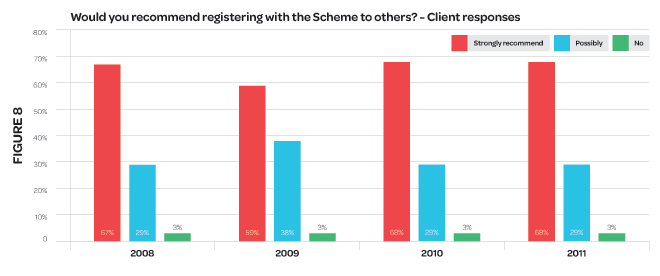 General public survey
The general public's view of the industry is less positive than that of those who work within the industry, with an average score of 5.3 out of 10.
The main reasons for this view of the industry include:
Too much building
Poor quality of new builds
Cowboy builders
Inconvenience
Roadworks were voted the most inconvenient form of construction, affecting 61% of respondents. Delays caused by site traffic were deemed the most annoying aspect of the construction industry by 39% of respondents.