Every year the Considerate Constructors Scheme asks the building industry and the general public for their views, here's a summary of what they said this time …
Please click here to download the entire report >>>
View of the industry
The view of the construction industry from the point of view of those who work within it was mainly positive – with the CCS survey showing an average score out of 10 of 7.8 from contractors and 7.5 from clients. The main reasons stated by industry insiders for any negative view of the industry included: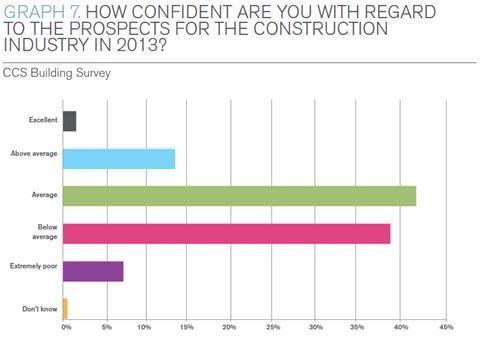 Building survey
The adversarial nature of the industry and bidding for contracts - leading to cost cutting. One respondent said: "Contractors cutting margins to win
work only means one thing - contracts are becoming a battleground. Very unsatisfying for all involved."
Bad press
Pressure from clients
Health and safety
Lack of diversity - very "male-oriented" and "lack of female co-workers"
Untidy sites and waste.
CCS survey
Dress code (scruffy appearance and not changing out of dirty and dusty clothes before going home on public transport)
Long hours
Lack of training and apprenticeships
Differing on-site standards and performance
SMEs, cowboy builders and subcontractors
Economic climate - meaning that many projects are cost (rather than quality) driven.
The reasons given as to why the general public might have a negative view of the industry were the same for both the CCS and Building surveys:
Poor workmanship
Corruption
Cowboy builders and their portrayal in the media
Health and safety
Disruption - noise/mess.
When asked how confident they were about the prospects for the construction industry in 2013, Building respondents mainly answered "average" (41%) and "below average" (38%). The main areas they are targeting for growth in 2013 include housing, infrastructure (transport and aviation) and education.
View of CCS
When asked how satisfied they were that the CCS contributes to a better image of construction, the average score of CCS survey respondents was 7.6/10 from contractors, the same as 2011, and 7.8 from clients, down from 8 in 2011. Interestingly, when asked "Do you feel your company/your contractor practices are improved as a result of the scheme, or would you have implemented similar practices anyway or already do?" 50.5% of contractors said they already implement similar practices, while only 23.2% of clients felt this was true about their contractors. But 76.8% of clients stated that they felt their contractors had improved as a result of the CCS, an increase from 73% in 2011. When asked "To what extent do you agree with the following statements" contractors and clients scored "The scheme sets high standards for your company/constructors" at 7.7 and 7.8 respectively. Scores for 2011 were 7.7 and 7.9 respectively.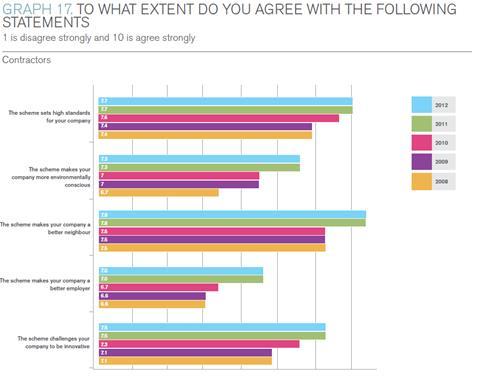 Benefits of the scheme
When asked if the industry benefits from the Considerate Contractors Scheme, contractors gave a score of 7.6/10 and clients 7.8, with 60% and 69% respectively marking 7-9/10 where 10 represents "benefits greatly". The highest percentage of Building respondents (23%) gave a score of 8/10. Both clients and contractors answered that those who benefit the most from a registered site are "your company" (8.2/10) or "you as a client" (8.2) compared to "the general public" (8.4) in 2011.
However, "better relations with the public" was quoted by both contractors and clients as most important when registering with the scheme – 8.4 for both contractors and clients (down from 8.5 and 8.7 respectively in 2011). "Implementation of better site practices than otherwise would have been achieved" was marked at 8.1 from contractors and 8.2 for clients, scoring the second highest mark for importance, which tallies with the above results relating to who benefits the most from the scheme. When asked if they would recommend the scheme to others only 4% of contractors and 3% of clients answered "no", with 65% of contractors and 66% of clients ticking "strongly recommend". These percentages have risen steadily since 2008 but dropped this year by 2% from 2011 [see graph 15] .
Other benefits stated include:
BREEAM points
Improving public perception
A benchmark of standards – and a recognised measure of success.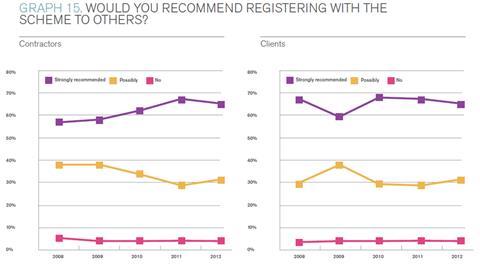 ---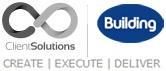 Produced by Client Solutions.
If you'd like to do a project with Building please contact Oliver Hughes in the Client Solutions team on 020 7560 4228 or email oliver.hughes@ubm.com.