Carillion faces a difficult challenge after its announcement of a profit warning and the resulting plunge in share price – the firm will be looking for a very safe pair of hands to be its new CEO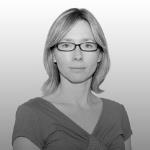 How fortunes change. Just three years ago, contracting giant Carillion's half-year results revealed a pre-tax profit of £67.5m, prompting favorable comparisons with rival Balfour Beatty, whose pre-tax profit for the same period had shrunk to just £1m. And when ailing Balfour rejected Carillion's offer for a merger between the two, many commentators suggested that it had missed a tempting opportunity to ally with a thriving firm.
Cut to this week, and Balfour Beatty shareholders must have been counting their blessings as news broke on Monday that Carillion had issued a profit warning, made a £845m provision on problem contracts, and announced the resignation of its chief executive Richard Howson – which sent its share price plunging nearly 40% on the day of the announcement.
Already analysts are asking who Carillion can persuade to take over the helm from the current interim chief executive. Finding someone good enough to turn the business around will not be easy. Whoever that person is, they will want to make sure before they start that this latest warning reflects the full extent of the contractor's problems, and that process might mean an extended hiatus period as the firm carries out a "comprehensive review" of the business and its capital structure. Progress with that review will not be known until the company's interim results in September.
Analysts point out that the contractor will now need a large injection of equity to fill the gaping hole in its balance sheet
So, what do we know so far? Carillion's announcement cited a review launched in March, which resulted in the whopping provision for three unnamed UK PPP projects as well as schemes in the Middle East and Canada. Commentators had expected the firm would reveal some writedowns, but it's the sheer size of the provision that has caused the shock, and will make recovery particularly difficult. Analysts point out that the contractor will now need a large injection of equity to fill the gaping hole in its balance sheet. There is speculation it could seek fresh funds from shareholders through a rights issue.
Monday's announcement attempted to reassure the market by indicating that Carillion is focused on tackling its sizeable debt problem – it owes £695m, and that's just for the first half of the year, well above the £586.5m figure it borrowed for the whole of last year. That makes its 2016 pre-tax profit of £147m, announced in March, rather pale in comparison. The contractor's suspension of dividends, which will save it £80m, is only a first step. Its immediate action plans also involve promising to pull out of problem markets, bidding for work "on a highly selective basis" and embarking on a cost-cutting exercise.
But by any measure this is a low point for Carillion – and let's remember that after Balfour Beatty this is the UK's biggest contractor, employing 48,500, with a £5.2bn-a-year turnover. This is the firm building Battersea Power Station Phase 1 and Royal Liverpool University hospital, as well as being one of the largest PPP operators in the UK, covering transport, health, education and defence work.
But although Carillion's recent woes are dramatic, it is by no means the only contractor facing challenging times, as is evidenced by a recent spate of poor results. The plc arm of Laing O'Rourke revealed a £267m pre-tax loss for 2016, blamed on a PFI contract and problems with its off-site manufacturing operations; Mace's 2016 pre-tax profit has fallen by £25.5m, linked to several high-profile jobs; Kier has warned of writedowns linked to poorly performing markets totalling £73m; Interserve's problem energy-from-waste contracts have hit it with £160m of costs; while problem jobs for Galliford Try mean its upcoming pre-tax profit is set to be less than half of the previous year. Clearly each firm is facing its own particular circumstances, but taken collectively it doesn't paint a very positive picture for the state of the industry.
As far as Carillion's challenges go, some have speculated that the unstable climate created by Brexit and the snap election will not have helped a contractor so reliant on a steady flow of government work, while low oil prices in the Middle East have hit government spending in that region too. But that doesn't get away from the criticism from some analysts that the immediate cause of this crisis appears to be the "dreadful management" of number of contracts.
It comes back round to the familiar theme that contractors are operating in a low-margins sector, bidding for high-risk work: it only takes a few miscalculations on a handful of contracts and suddenly a company finds itself making provisions that dwarf its annual pre-tax profit. Balfour Beatty has been there – at its lowest ebb its full-year results for 2014 showed a £304m loss – and it took Leo Quinn's strategy of de-risking the business to finally bring it back into the black this year. No doubt Carillion will be looking for a similarly safe pair of hands to steady the ship and navigate its way back to calmer waters.
Chloë McCulloch, managing editor