Winning bidder to take on one of the biggest jobs in construction for the next 14 years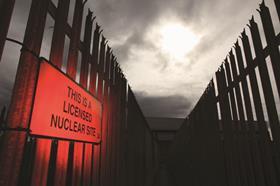 Babcock's joint venture with Fluor has won the £7bn contract to run the nuclear decommissioning operation at the Magnox sites for the next 14 years.
The job is one of the biggest single contracts in UK construction and includes old reactor sites at Hinkley, Sizewell and Dungeness.
The winner bidder Cavendish Fluor Partnership is a joint venture between Cavendish Nuclear, a wholly-owned subsidiary of Babcock International Group PLC, and Fluor Corporation.
Babcock's share price rose 3% after the announcement of the appointment.
The consortium saw off competition from three other teams including CH2M Hill, Areva and Serco; Amec, Atkins and Rolls Royce; and Bechtel and current Magnox manager EnergySolutions.
The winning firms will take over the ownership of the Magnox and Research Sites Restoration Ltd sites in September this year.
In its announcement the Nuclear Decommissioning Authority (NDA), which appointed Cavendish and Fluor, said it expected the partnership to make £1bn of savings on the decommissioning programme.
Graham Rankin, the NDA's head of competition, said the winning consortia had scored "better than everyone else" across the whole range of assessment criteria.
He added that most of the £1bn of savings that would be delivered by Magnox's new managers would come from "optimal" programming of work rather than technological innovations.
"It's possible that the supply chain will be used differently and that's not necessarily a bad thing, some of it should be a win/win," he said.
Rankin outlined how the new management may choose to undertake programmes of work with suppliers moving sequentially from site to site across the 12 sites, which has not always happened in the past.
However, he added that there would also be cost savings from combining the leadership of Magnox and RSRL sites as there were currently two sets of back office functions such as human resources, procurement and public relations that would now be combined.
Under the UK's nuclear decommissioning programme the Nuclear Decommissioning Authority, which has ultimate responsibility for the decommissioning of the UK's legacy nuclear sites, lets contracts for private firms to run the programmes sites in order to bring in expertise.
Peter Rogers, chief executive of Babcock, said the selection of the Cavendish Fluor Partnership "reflects not only the market leadership of Cavendish Nuclear in nuclear engineering services but also its ability to successfully deliver complex projects of national significance in very demanding environments".
Last autumn, it extended the contract to run its most complex site at Sellafield, held by URS, Areva and Amec, for five years despite criticism from MPs of the way the consortium had run the programme since it was first awarded the job in 2008.
There has been a series of overruns and cost hikes on projects at the site since 2008.
The Public Accounts Committee later said the decision to extend NMP's contract was "questionable".