Construction Products Association predicts sales will continue to grow throughout 2014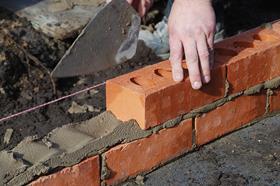 Sales of construction products rose in the first quarter of 2014, the fourth quarter in a row that they have done so, according to data collected by the Construction Products Association.
The CPA's latest State of Trade survey of product manufacturers found that a balance of 76% of construction product firms reported a rise in sales in Q1 of 2014, the fourth consecutive quarter in which sales have risen.
The survey also found that 85% of manufacturers were expecting further rise in sales over the next year.
However, it also found that 60% of firms were reporting rising costs, largely due to increased fuel and energy prices.
Noble Francis, economics director at the Construction Products Association, said the growth in sales "was not driven by housebuilding".
He added: "Private sector offices and new infrastructure are also rising, adding to the recovery in the housing sector."
"The key concern for manufacturers in Q1 was rising costs. 65% of heavy side manufacturers and 54% of light side manufacturers reported that costs rose compared with a year earlier. These cost rises were due to energy and transport fuel costs, exacerbated by more recent rises in wages and salaries."