Firm forecasts 5% growth for newly acquired telecoms business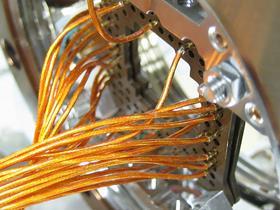 Engineer Renew has bought wireless telecoms engineering firm Clarke Telecom Limited for £17m.
In a statement to the City, the firm announced it paid £11.9m for the firm yesterday and will pay a further £5.1m at the end of May 2014.
It said it had funded the acquisition from its cash reserves and a £12m four year loan from HSBC bank.
Clarke Telecom is based in Oldham and operates all over the country.
It provides site acquisition and design, construction, installation and site optimisation services for the wireless telecoms industry.
Following the acquisition the current management team of Clarke will be kept in place and the firm's managing director Nigel Newton will report to Renew's engineering services director Paul Scott.
In the year to 31 October 2013 Clarke reported £32.9m of revenue and operating profit of £3.5m
In its statement, Renew said the Clarke business had a "range of excellent growth opportunities" and it expected Clarke to grow revenue by around 5% in the year to 31 October 2014.
It said: "The wireless telecoms infrastructure market is currently experiencing growth as demand for mobile internet access and communications is outstripping the capability and capacity of the existing mobile network infrastructure alongside the introduction of 4G services.
"This is resulting in a growing need for network operators to add new infrastructure, upgrade existing networks and decommission redundant assets."
Roy Harrison, chair of Renew, said the acquisition was "earnings enhancing".
He added: "Clarke Telecom is a leader in a field which is enjoying strong structural growth and broadens Renew's activities in the Infrastructure market."