Firm reports record levels of activity in the rail and nuclear sectors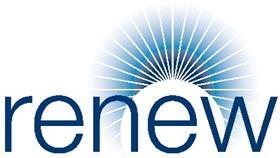 Engineer Renew has reported a 27% increase in its order book as its rail and nuclear businesses business reported "record levels of activity".
In a statement to the City ahead of the group's annual general meeting today, the group reported its order book at 31 December 2013 was £433m, 27% up on last year, when it was £340m.
The firm's engineering services division performed particularly well increasing its order book by 25% to £306m at the end of 2013, from £245m a year before.
Roy Harrison, chair of Renew, said trading in the three months since 30 September 2013 had been "strong".
He said: "In [the] specialist engineering [sector], a strong performance has been seen in all markets but particularly so in infrastructure where our rail business has been experiencing record levels of activity.
"In the environmental market, Lewis, the water subsidiary based near Cardiff, which was acquired in August 2013, is performing ahead of expectations, as is Seymour, our water business in the North East. In energy, revenue in nuclear has also been at record levels."