Atkins, Mace and Areva selected as the preferred bidder to build plant to process nuclear waste at the Cumbria site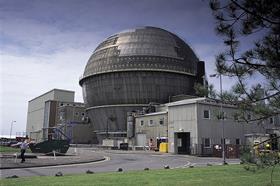 Atkins, Mace and Areva have been selected as the preferred bidder for a £1.4bn nuclear decommissioning job at Sellafield.
The A.M.A joint venture between the three companies will build the Silos Direct Encapsulation Plant (SDP) that will process nuclear waste recovered from one of the silos on the Sellafield site and package it ready for long term storage.
The project is the only one of its kind in the world.
The joint venture partners will take the project through detailed design, construction, manufacture, procurement, installation, and inactive commissioning.
Scott Reeder, Sellafield Ltd's chief projects officer, said: "The market recognised the challenges presented by this important and complex project and two strong joint venture organisations emerged to tender for the contract. Sellafield Ltd was very pleased with the quality, capability and commitment offered by each of these organisations."
Uwe Krueger, chief executive of Atkins said the award of the contract was "another significant step" in the firm's efforts to become "one of the world's leading energy consultancies".
He added: "Expanding Atkins' position in the nuclear market through strategic partnerships continues to deliver some excellent opportunities for the group. Our track record in managing technical projects of this scale and complexity has positioned us well to deliver safely some of the most important projects in the UK's nuclear programme."