A Travis Perkins regional head office has been engulfed in a racism storm after staff circulated racist jokes on email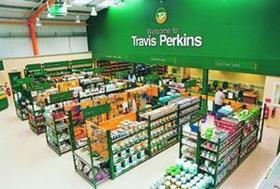 The emails, circulated to staff at the Stockport office in February and seen by Building, contained a joke about Muslims drowning and another that linked black people to criminality.
One of the emails said they were "so politically incorrect – but funny".
But a source close to the situation said they were "completely disgusted" by the emails.
The staff who sent the emails were subsequently issued with a warning letter by regional director John Gibson after colleagues brought the emails to his attention.
Travis Perkins Group's website says the firm is "committed to working towards equal opportunity for all and recognises the benefits of diversity within its workforce".
A spokesperson for Travis Perkins said the firm took "very seriously its commitment to upholding the highest ethical, legal and business standards".
It said: "A range of actions have now been taken by local management in response to this very upsetting and wholly unacceptable incident and we have reinforced the company's expectations in this area to all those who were involved."
Advice from the employment dispute resolution body Acas says that racist jokes are likely to amount to "gross misconduct".
It also says any employee offended by jokes about race or religion "could potentially make an employment tribunal claim" if they felt the employer "failed to deal with the situation appropriately" even if they were not the intended recipient of the jokes.
The revelation comes after a recent survey by skills body the CITB found that 53% of construction workers had heard racist language at work in the past 12 months, with 14% saying they had heard racist language at least once a week.
The online survey of more than 500 construction workers also found that 61% had heard sexist language at work in the past year, with 14% saying they heard it once a week or more, while nearly half (48%) of respondents had heard homophobic language in the past year, with 13% saying they had heard it at least once a week.