High Court orders Wates to pay compensation to sub-contractor after delaying its start on site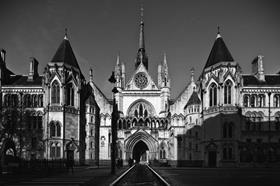 A judge has ordered Wates Construction to pay more than £280,000 to one of its brickwork subcontractors after it delayed the firm starting on site.
Roe Brickwork helped to build three blocks of flats as part of a £200m redevelopment of the Ocean Estate in Tower Hamlets in north-east London where Wates was the main contractor.
But the firm had its work delayed by Wates by around six months, causing it "significant loss and expense", Roe said.
The firm's initial claim comprised loss of overheads and profits totalling £173,000; loss of productivity totalling £465,000; and additional supervision and management costs of £122,000.
Roe was eventually awarded £381,459.75 plus interest at 3.5% from 31 January by an adjudicator, but the case was later referred to a judge because Wates disputed the way the adjudicator came to this figure and whether he was acting within his powers.
But in his judgement on Monday (11 November) Mr Justice Edwards-Stuart upheld the decision and said Wates would have to pay the sum, less £97,992 that had already been paid
to Roe.
He said: "I consider that the adjudicator neither exceeded his jurisdiction nor acted in breach of the rules of natural justice but, even if he did, it had no effect on the quantum of the claim that was adverse to the defendant's position.
"Accordingly, the breach - if there was one - was not a material breach."
He also said the firm was entitled to recover half of the adjudicator's fees from Wates.
Jamie Roe, commercial director of Roe Brickwork, said: "It was with regret that we had to resort to adjudication with Wates, but the enforcement of the award is a great relief to us."
Stuart Togwell, Wates Group's commercial director said the project had been "complex".
He added: "Obviously we're disappointed that this issue was resolved through the courts, however, we are proud to now be in a position to handover phase one of Ocean's Estate on time."