Wates has announced that Andrew Davies, of BAE Systems, will take over as chief executive of the firm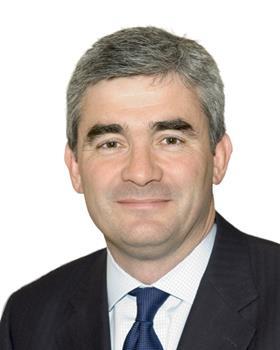 Davies is currently managing director of BAE Systems' Maritime business division, which turns over more than £2bn with over 14,000 employees.
Previously Davies held roles as group strategy director, at which time he was appointed a member of the BAE Systems executive committee, and was managing director of Land Systems.
Davies will take up the role on 6 Jaunary 2014.
Wates said Davies had a "broad experience and successful track record in leading and implementing the strategic development, operations, and investments of a major project-based business like Wates Group".
The appointment comes after Building exclusively revealed in April that long-standing chairman and chief executive Paul Drechsler had relinquished the chairmanship role and strategic running of the business to James Wates, the deputy chairman, with a staged transition put in place for Drechsler's departure from the business.
Wates chairman James Wates said: "Andrew joins our company at a very exciting time as the construction industry begins to see some positive signs of recovery from this prolonged recession. The company is performing well and we are on track to deliver our projected turnover and objectives for 2013. We will also finish the year with a significantly improved order book providing strong prospects for growth in 2014.
"Paul Drechsler leaves Wates in excellent shape having built our business into a £1bn group. Andrew will develop our business further, and we are looking forward to welcoming him as our new Chief Executive in January."
Davies said: "I am delighted to be joining Wates and to have the opportunity to lead such a well-established, and successful, values-based company.
"I have enjoyed meeting the Wates Board and family during the selection process and I am now looking forward to meeting Wates customers and its people as I work with the Wates team on the future strategy and development of the company.
"It is an exciting time to be joining the construction industry."
Drechsler said: "I believe Andrew's experience, personality, and alignment with Wates values provides an excellent fit for Wates. I have had a very enjoyable nine years with Wates as the company's Chief Executive and in working with its people to achieve a £1bn turnover business.
"I am optimistic about the future for Wates and I am really pleased to be handing over to Andrew, whom I have no doubt will be an excellent leader for the company and in developing its growth potential."