Listed housebuilder set to publish numbers some time next month
Troubled listed housebuilder and strategic land firm Inland Homes has delayed publication of its results, which it had previously indicated would be released by today.
The company, which has already indicated that it expects to make a £90m plus loss for the year to September 2022, said in a short announcement to the City that it now expects to release its results next month as its auditors have said they need more time to finalise the accounts.
The business had promised to release its release its results at "the end of February" in a trading update as recently as 25 January, in which it said it was heading for a pre-tax loss of £91m as the "economic outlook for the UK housebuilding industry has deteriorated".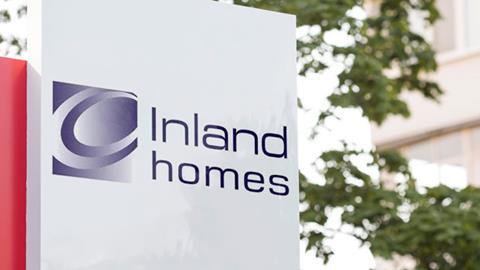 Inland, whose founder and chief executive Stephen Wicks resigned in September as the firm announced the first in a series of profit warnings, said today it stood by the expected bottom line figure given in January, despite the delay to the results statement.
The business later announced it had appointed former Galliard boss Donagh O'Sullivan to replace Wicks, only for O'Sullivan to stand down without explanation less than a month into the job.
Inland said today that it had agree with its auditors, PricewaterhouseCoopers LLP that "they both require additional time to finalise and complete the accounts and related audit procedures".
It added: "The Group's preliminary results for the financial year ended 30 September 2022 will now be released during March 2023. The Board expects to report full year results and IFRS net asset value in line with the trading update provided on 25 January 2023."
Last week the firm announced that it had secured waivers from two banks to loan covenants regarding loans totalling £49m.