The F+G senior QS recalls his favourite view of a sunset on Ao Chaopao Beach in Thailand from his Cardiff office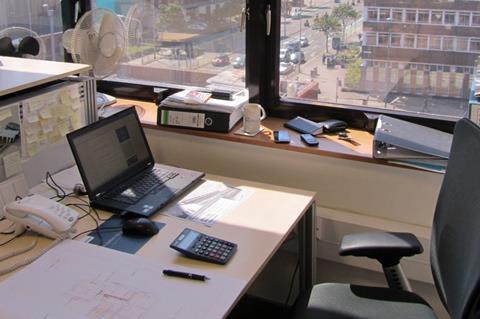 What do you see?
I see Newport Road, one of the main routes into Cardiff. Our office is a five minute walk into Cardiff city centre, which is very convenient for meetings or alternatively any last minute shopping.
What floor are you on?
I work on the 4th floor and I take the stairs every day. I figure over a life time the exercise will pay off!
What project are you currently working on?
I am currently working on a 476-bed student accommodation scheme which I am project managing. This is a really challenging project due to the tight timescales and the logistics of working on a live site…but I'm loving the challenge.
What's on your desk?
Apart from the general works stuff, I have an invite to the opening of Monmouthshire Housing Association's new headquarters, a scheme I recently worked on. My team's lottery syndicate numbers…fingers crossed. Post It notes, one of the greatest inventions of all time. I love them and would be lost without them! Plus my iPhone, which is in fact my life!
What is your all time favourite view?
Sunset on Ao Chaopao Beach on Ko Phangan Island, Thailand. I recently spent my honeymoon there and quite simply it was stunning. I would go back in a heartbeat.
Rhodri Meredith is a senior chartered QS at consultant Faithful+Gould.
Source
Send your office views to nargess@me.com.