The world is experiencing technological advances which can improve efficiency and productivity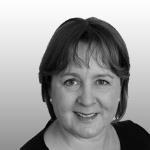 We're standing on the edge of a technological transformation unlike any other we've experienced. Referred to as 'The Fourth Industrial Revolution', the sheer magnitude of tech advances is drastically altering the way we live, work, and communicate with each other.
Today, we live in a VUCA world where volatility, uncertainty, chaos and ambiguity rule. This may be geo‐political, but increasingly technology is at the heart of this disruption. We can see the 'disruptors' all around us. Uber and Air B&B use software to challenge the taxi and hotel markets while Amazon provides unrivalled convenience to customers and access to an enormous market place for retailers.
We have seen vast changes in the construction space too both with the impact on the design and construction process and also through changing construction techniques. Building Information Modelling (BIM) has been a big topic of discussion at JLL and the wider construction industry because it has enormous potential to impact our space. Traditionally, construction was reliant on two‐dimensional technical drawings with plans, sections and elevations – these were then augmented to 3D to provide width, height and depth. BIM, however allows us to transform further through time (4D) and cost (5D). Indeed, 100 years ago, we could build to ten storeys, but nowadays it feels like we can pierce the sky thanks to evolving construction technology. In 2017, we have 3D printing technology building bridges in Holland and homes in China. The way construction methods and materials have changed and the pace in which it has happened is simply extraordinary. And it's only going to continue.
Given the impact of technology on real estate, we must ensure that we best position ourselves to adapt and succeed in our new environment. JLL's recent Future of Work report highlights the model we can use to turn this disruption into opportunity. There are five areas that we need to consider: Human Experience, Digital Drive, Continuous Innovation, Operational Excellence and Financial Performance.
Human Experience
The growing focus on wellness shows the importance organisations are placing on their greatest asset ‐ their people by ensuring that any space occupied best supports their comfort and productivity. For instance, workspace is now more liquid. Coffee shops and hotel lobbies are increasingly being used as office space while smart technology can track building and room occupancy and adjust lighting and temperature. Even retailers are using sensors and smart devices to monitor footfall. This technology is providing valuable data and information which feeds into future planning to meet demand. I would argue that as real estate professionals, we are moving away from a product creation role to a value creation role. And the value of real estate in the future will increasingly depend on the benefits provided to its occupiers.
Digital Drive
Data will increasingly define the needs of real estate. But to understand the value of the data we capture, we must understand how to interpret and use it to our advantage. At JLL, we are embracing Artificial Intelligence (AI) through Leverton, which provides lease intelligence to help us enhance our people and business performance. However, we realise that AI should be used to support human work rather than replace it. Increasingly, business are realising the benefits of deploying 'shy' technology which operates in the background collecting information that can feed into facilities management and other real estate functions. Tracking employee ID badges could provide valuable information on how people move around the workplace and which areas are most busy for example.
Continuous Innovation
In order to progress, we must embrace continuous innovation. In real estate, there is ample opportunity. 3D space capture and visualisation are already being used to sell space and projects to clients. In Dubai, JLL has a client who uses webcams to monitor the progress of works across its construction sites. How much longer until we use drones for digital site supervision and our own roles become less site based, I wonder? We also need to be aware of the continuous innovation in construction technology as I have alluded to previously. We have bricks being laid by robots with very minimal human supervision and digital tools transforming geometrical data into digital fabrication data.
Operational Excellence and Financial Performance
Clients are looking to mitigate risk, increase operational efficiency and share successful practices and behaviours. They are increasingly looking for support with construction cost benchmarking to inform their decisions. In the UK, we have developed an Inspection Tool for JLL's Project & Development Services and Valuation teams to capture key information and data from site and reduce time intensive report writing. We are challenging ourselves to fully embrace how we can use technology to streamline and enhance our own processes to realise productivity benefits and create revenue streams. How much of the work you do now could be done differently – done virtually to provide the best cost and resource savings?
The Fourth Industrial Revolution is bringing about many challenges and opportunities for the real estate and business landscape at large. The tech revolution will provide long-term gains in efficiency and productivity. We'll see transportation and communication costs decline and logistics and global supply chains become more effective, all of which will open new markets and drive economic progress. However, while we reap the benefits, we must pay particularly attention to its potential to upset labour markets.
If we can properly prepare for a steady stream of disruption and uncertainty we can reap the transformational business benefits as a result. We should therefore grasp the opportunity and influence we have to shape this revolution with both hands and direct it toward a future that reflects our collective goals and values.
Helen Gough is lead director of Building Consultancy, cost management andproject management at JLL