Contractor named as the preferred bidder for a £1.45bn energy efficiency retrofit scheme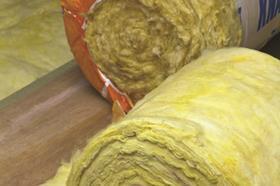 Carillion has been named as the preferred bidder for a £1.45bn energy efficiency retrofit scheme across Birmingham and its neighbouring areas.
Birmingham council's Energy Savers scheme will leverage the city's own finances and the government's Green Deal scheme in a bid to achieve a massive roll-out of energy efficiency measures to homes and council buildings in and around the Birmingham area.
The scheme, which is being led by Birmingham council but also has 36 other local authorities on board, will be rolled out in two stages. The first pathfinder stage will run until autumn 2015 and see a total investment of £376m in upgrading homes and council buildings.
The original tender for the contract said it was worth up to £1.45bn over eight years, with an initial £600m of the work focused on Birmingham council's local authority area.
Nigel Taylor, Carillion Energy Services managing director, said: "The strength of our bid is in how we will work with communities, our supply chain, small businesses and social enterprises such as Groundwork to deliver a very local solution which leaves as much economic and social value as possible in Birmingham.
"It is against this backdrop that we have committed to create and sustain at least 360 jobs through our own investment and skills training – and to generate many more employment opportunities by encouraging our business partners to invest locally in a range of new green energy facilities."
Carillion beat out a joint bid from Enterprise and Npower to win the job.
Insulation installer Mark Group, which was working with Scottish and Southern Energy, and public service firm Amey, which was working with energy firm E.On, dropped out of the race in July.
At the time, Julian Wheatland, bid director at Mark Group, said the firm had dropped out as it had been impossible to cost out the bid properly because of the uncertainty around how the Green Deal would work.
The departure of Mark Group and Amey from the process followed Willmott Dixon also dropping out of the race in April saying it was unhappy with the amount of risk it would have to take on under the plans.
Birmingham is the first of several councils looking to start big Green Deal schemes. Newcastle council is also currently in the process of recruiting a delivery partner for its own area-wide project.