Natural simplicity forms an ode to the spirit of a modern city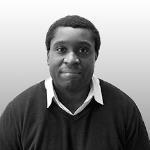 It is a grim sign of our times that this week's unveiling of the annual Serpentine Pavilion began with tributes to all those affected by recent tragedies at Grenfell Tower and Finsbury Park.
But the opportunity was not lost to frame these disasters within the context of resilience and inclusivity that is London's trademark and of which this year's pavilion offers a powerful and poetic example.
The structure has been designed by Berlin-based Diébédo Francis Kéré. As Kéré originally hails from Burkina Faso in west Africa, this is also the first pavilion by an African architect. In homage to Kéré's homeland it is constructed out of timber, dyed and perforated like West Africa's flowing Bobo textiles. And with its flowering timber canopy inspired by a tree, it refers to a natural resource of huge symbolic importance in African culture.
But the tree concept also references what Kéré calls the pavilion's "grand" parkland setting. And this is the enduring legacy of this year's commission. Its simple form and natural materials may mark a departure from more high-tech commission in recent years. But it is also an ode to the cultural internationalism that forms the proud spirit of London.
Ike Ijeh, architectural correspondent