The traumatic experience at Grenfell Tower has understandably triggered a rush to find answers, but we also need to stand back and look at social housing in a holistic way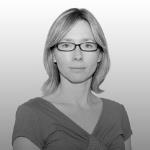 This week the employers of two talented young architects paid tribute to their work, highlighting the heart-breaking story of Marco Gottardi and Gloria Trevisan - an Italian couple who are believed to have perished in Grenfell Tower. They were just at the start of their careers - attracted to London for the quantity and quality of its projects - and had already made an impact on their colleagues, who have praised their "huge contribution" and "beautiful work".
The family have now said there is "no hope" of finding the couple alive and they are left with the recordings of a series of desperate calls home as the fire spread to the couple's top-floor flat. Other traumatic stories of the victims are similarly hard to dwell on - the loss is so great and, as many have already pointed out, so preventable.
It is therefore understandable that the public, the media and the government, central and local, want answers to explain this disaster, and fast. So far, however, it seems that the rush to provide these answers has led to more confusion. The sample tests being carried out on buildings with suspected aluminium composite material cladding were supposed to provide councils with some clarity, but they have proved controversial. The Conservative peer Lord Prior said testing the filler inside the panels rather than the integrity of the whole panel "isn't the right thing to test", while the Welsh communities minister has said the tests do not provide "the full picture".
As Mark Farmer says, for the public this confusion only amplifies the feeling that industry standards are "indeterminate, lack transparency and appear […] open to playing the system". While the verdict is still out on the usefulness of the current testing programme, other steps have now been taken, albeit belatedly, that should go some way to restoring people's faith that a failing system can be reformed.
These costs relate only to towers with cladding issues; it's possible that as housing departments are assessing all fire risks, other problems come to light
First, the announcement of the Grenfell Tower expert advisory panel on safety, chaired by Sir Ken Knight, former London Fire Commissioner, and including BRE's Peter Bonfield, and the RICS' Amanda Clack. It's encouraging to see that its remit is to look at how to make high-rise residential blocks safer, to consider changes or clarifications to existing regulations, to provide advice on the use of specific materials, and to assess whether processes for checking building safety are fit for purpose.
Secondly, at the time of going to press there were reports that Sir Martin Moore-Bick had decided to widen the scope of his inquiry. It now seems likely the inquiry, at first limited to what started the fire and caused its rapid spread, will look at broader issues including the contribution the building regulations may have made. This comes after much lobbying from residents, who quite rightly want to expose all the facts so that the proper lessons can be learnt.
Meanwhile, the wider ramifications for social housing in general are just beginning to be understood. Councils and housing associations are having to look beyond the immediate disaster and consider the implications of remedial works to their housing stock. The costs of retrofitting the tower blocks could exceed £1bn, according to consultant Gleeds. It has modelled the costs of these works on a typical 23-storey social housing tower block, taking into account temporary works and cladding removal, as well as contractors' margin and prelims - all of which could add up to a price tag of £20m per block.
And these costs relate only to towers with cladding issues; it's possible that as housing departments are assessing all fire risks, other problems come to light, such as the cracks that residents have reported to Southwark council on an estate in Peckham, which are being investigated this week.
Perhaps even more concerning are the unknown costs of potentially having to rehouse residents while repair works are carried out.
While the government has given vague assurances it will "support" local authorities, so far there has been no specific commitment to Grenfell-related works. The fear is that if costs are not met by Whitehall, councils will divert cash from maintenance work and even from planned developments.
Clearly what is needed now is a full and holistic view of social housing stock across the country. While immediate action will be necessary in many areas to address urgent safety failures, there is also a need to take time to consider the bigger picture. Just as the inquiry into the causes of Grenfell has broadened its approach, so the construction industry should take an active part in a national conversation about the quality of social housing we should be building.
If there are any positives to come from this disaster, one must surely be that social housing has moved up the political agenda. Perhaps the new public mood will now mean that industry expertise can be used not just to boost minimum standards but to create quality places to live that promote community cohesion and individual wellbeing.
Chloë McCulloch, managing editor