We deconstruct the world's second most-expensive stadium, Estadio Nacional de Brasilia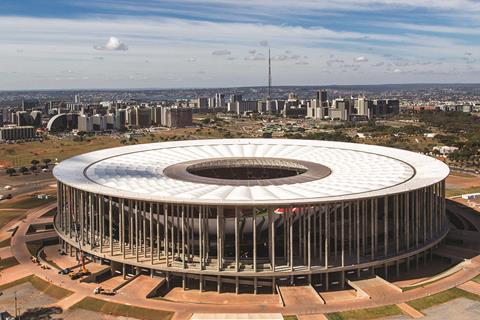 Estádio Nacional de Brasília
CITY: Brasilia
COMPLETION: 1974
RECONSTRUCTION: 2013
CAPACITY: 70,042
ARCHITECT: Castro Mello Arquitetos
CONTRACTOR: Odebrecht
COST: £535m
This reconstructed stadium has already scored a number of global firsts. At a cost of just over half a billion pounds, it is believed to be the world's second most-expensive football stadium after Wembley. It is the first stadium in the world to gain coveted LEED Platinum certification. Castro Mello Arquitetos, who designed the original seventies stadium, have created a striking new design that forms a contemporary reinterpretation of the sepulchral, sculptural architectural forms that architect Oscar Niemeyer turned into Brasilia's signature Modernist style. A towering forest of 46m high "piloti" columns encircles the seating bowl, provides natural shade and supports a rooftop concrete compression ring that holds in place a retractable, translucent inner roof suspended by a wheel of radiating spoke-like cables. The stadium's green credentials are proven by the 169,000ft² of rooftop solar panels; its pollution-neutralising rooftop membrane and the fact that 95% of the demolished stadium was recycled for its reconstruction. Although the stadium has been designed as a multi-purpose venue, Brasilia is home to no major football teams and as yet, no future long-term tenant has been secured.
Online World Cup competition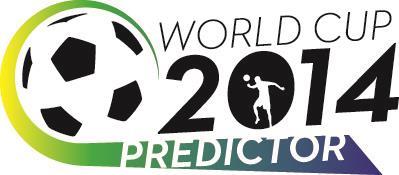 Building is able offer a fantastic competition prize of two tickets to watch England vs Slovenia at Wembley as part of the European Championship Qualifiers on 15 November. All you have to do is predict which football teams in this year's World Cup will battle through to be finalists on 13 July and ultimately who will be the victor of that final match. But hurry, we need all entries before the first match kicks off between Brazil and Croatia at 9pm, 12 June. For terms and conditions, and to enter go to www.building.co.uk/worldcupcomp.