In the final part of our series on World Cup stadiums in Brazil, we look at the biggest venue in the south of the country, Estadio Beira-Rio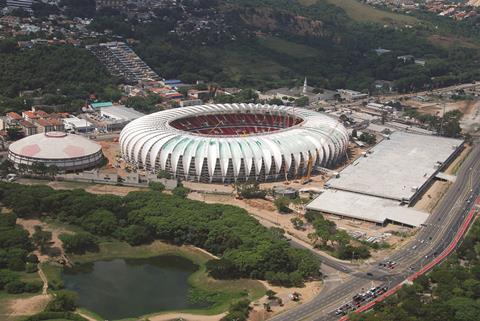 Estádio Beira-Rio
CITY: Porto Alegre
COMPLETION: 1969
RENOVATION: 2014
CAPACITY: 48,849
Brazil's most southerly big city is home to the largest stadium in the south of the country. Like the Maracanã, it is twinned with a smaller, adjacent sporting arena that houses pools and tennis courts. The stadium's renovation included additional parking spaces and a lower tier built closer to the pitch. But its most significant feature was the reconstruction of its integrated facades and roof. The stadium's original structure was stripped back, leaving only its curved steel frame. Sixty-five new low-emissivity Galvalume palm leaf-shaped modules were then constructed over the frame to help reinforce the stadium's distinctive ribbed dome appearance. Solar gain does not present the same problems here as it does at other Brazilian stadiums - Porto Alegre hosts one of the coolest climates in Brazil, with summertime temperatures peaking at only 19°C.
Online World Cup competition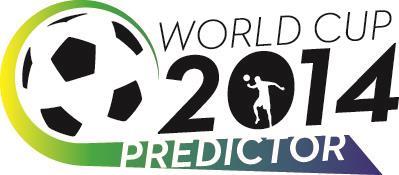 Building is able offer a fantastic competition prize of two tickets to watch England vs Slovenia at Wembley as part of the European Championship Qualifiers on 15 November. All you have to do is predict which football teams in this year's World Cup will battle through to be finalists on 13 July and ultimately who will be the victor of that final match. But hurry, we need all entries before the first match kicks off between Brazil and Croatia at 9pm, 12 June. For terms and conditions, and to enter go to www.building.co.uk/worldcupcomp.