The biggest payback for clients is in whole-life asset and facility management support - 6D BIM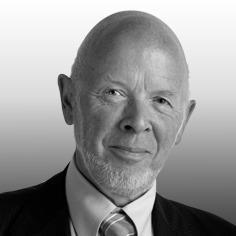 When BIM started it was all about 3D, improving coordination of geometry in the project process and exploiting the potential to master complex shapes.
Now it's becoming clear that the biggest payback is to clients in the form of whole-life asset and facility management support, 6D BIM. The fourth ICE BIM Conference last week illustrated that as infrastructure clients showed how they are going digital with asset information. Anne Kemp quoted the first of Steven Povey's seven habits for effective people: "Start with the end in mind". The required asset information is the starting point for the project "employers information requirements" (EIRs). The team creating PAS1192-3, the guide to asset information management, admit that had this been the first 1192 supplement created then the current PAS1192-2 would have benefitted.
We hand over two assets at Stage 6 now: a real building and a digital one. That digital database should not just be the archived record of the project's design and construction but a tailored support to operation, maintenance, and space and asset management.
Infrastructure clients now clearly get this: their assets are the business. Building clients can learn from them.
Richard Saxon CBE is a client adviser at Consultancy for the Built Environment and author of Growth through BIM. www.saxoncbe.com