We are on the verge of a global digital revolution. UK firms need to make the most of our competitive advantage and embrace the support that's on offer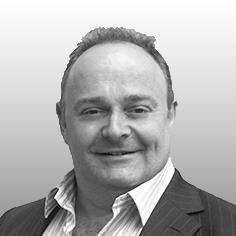 Make no mistake, digital construction is coming. You only have to look at other sectors, from finance to music, from tourism to book publishing, to understand the truth of this and to see how major industries can, and do, change. These, and many other sectors, have been transformed over the last decade by advances in digital technology.
To date, construction has been immune to the digital disruption seen in other sectors. However, the combined drivers of building information modelling (BIM), global information standards, 3D printing as well as off-site construction and assembly will challenge the inertia. Adaptability will be critical to ensure survival through this change, and managing knowledge and information, combined with exceptional service delivery, will be the key to future competitive advantage. Adopt and adapt.
If you're not convinced, look at how technology has changed banking from a local, branch-based system to a global, technology-driven service. Without technology we wouldn't be able to use a single debit or credit card to make payments or draw out money anywhere in a world where 24-hour helplines are now the norm. That doesn't mean that there's no room for new entrants: Metro Bank has launched and is expanding, made possible by the ability to offer online services alongside a presence on the high street.
One consequence of digitisation and the acceptance of international standards is the emergence of large, global "super companies". We can see the "rise of the big four" in other sectors, including banking, law, accountancy and management consultancy, where a few big players increasingly take the majority of global market share. At the same time, however, we see the creation of fast-moving, tech-savvy SMEs that can adapt to the changing market conditions far faster than the large elite. We're beginning to see this in construction too, with mergers and acquisitions creating some serious global players.
Digital disruption is already changing the industry and this trend isn't going to go into reverse. The UK industry needs to prepare itself for the future by realising the very real benefits to be had by adopting the digital processes that are increasingly in demand.
The scale of the change will leave an element of chaos in its wake. It's happened to publishing, music and banking and still is - look at the introduction of Apple Pay
What we've found when working with architects and other consultants in the UK, including many "early adopters" of digital technology, and BIM in particular, is that this translates into a number of positives for individual firms. Lower costs, higher profitability and the ability to take on larger projects are just some of the benefits that UK companies of all scales are experiencing.
I currently spend a considerable amount of time promoting the UK's expertise to governments and institutions across the world. What is very clear is that we are hugely admired - our architects and engineers have a fantastic reputation. We are also seen as being at the forefront of technology and, in particular, the adoption of BIM. This is likely to be a short-term advantage, however, as other countries are making huge leaps forward, so we need to capitalise on it now. To do this, we need to consider what the future of our industry will look like.
I believe it will be underpinned by four key features: standardised provision of services will level the playing field for international service delivery; outsourcing to low-cost economies (which is already taking place) will accelerate; 24-hour working on large-scale projects will become commonplace; and small, agile businesses will find that they can reap the benefits alongside the large, global firms.
Construction is already global, albeit with many 20th-century processes. Any given project is made up of products and services sourced from all over the world. It is, however, the last major industry to become truly digital.
In the future we have to have information at our fingertips. When we need bricks or doors or insulation, we will be able to log on to our computer, tablet or smartphone and get access to prices, delivery times, specifications, all aggregated into a single source, so we can compare and order quickly - just like booking
a holiday.
The scale of the change will leave an element of chaos in its wake. It's happened to publishing, music and banking and still is - look at the introduction of Apple Pay. What we do have is the support of the UK government which, as demonstrated by its 2016 level 2 BIM mandate, has recognised the importance of the construction industry to the UK economy and is determined to help make it fit for the 21st century. We also have the help of UK Trade & Investment, which supports UK businesses, from one-off activities to developing a global ambition.
Again, this support won't last forever and, as we move forward with the ever closer collaborative working that is the ultimate aim of the digital revolution, we will increasingly have to help ourselves. If we don't, we run the very real risk of being leapfrogged and left behind by countries that see the scale of the opportunity to adopt, adapt and excel.
Richard Waterhouse is chief executive of NBS and RIBA Enterprises. This article originally appeared in Building's Digital Construction Review. You can download the full report at www.building.co.uk/digitalconstruction