Cloud computing has given small design teams a real chance to compete with the big players and could fundamentally change the dynamics of the building industry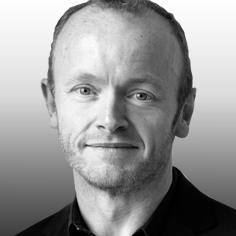 Recent research from the Royal Society for the encouragement of Arts, Manufactures and Commerce (RSA) has shown the number of companies with fewer than 10 employees is up by 13% since 2008. At the same time, we're seeing more and more graduates entering the marketplace, armed with the skills to allow them to use the powerful design tools available. Thanks to advances in the way these software tools are being made available, graduates and smaller building and construction firms are on a much better footing to compete with the larger, more established players.
Fast forward to the present day and the initial investment in this technology is no longer a barrier to entry, giving everyone access to it
Why is this? Ten years ago start-ups and the self-employed couldn't afford to buy architectural and design software outright, or the workstations to run it. Fast forward to the present day and the initial investment in this technology is no longer a barrier to entry, giving everyone access to it. A number of companies are now offering powerful building and design software on a subscription basis, rather than forcing people to invest a lot upfront, reducing initial spend and making the costs much more manageable.
At the same time, cloud computing means anyone has access to infinite computing power, allowing them to run complex simulations and produce high quality renders. As the software is in the cloud, it also means it can be accessed by users wherever they are – on a building site or on the road. It also means that firms don't need to invest in IT support, as they're not responsible for the systems running the software. This is obviously highly advantageous for smaller firms that don't have a large IT budget.
Additionally, subscription-style models for software allow smaller firms to easily scale up or down the amount of software packages they have access to, depending on the number of employees and projects they have. This helps to reduce the overheads associated with larger projects, and allows both big and small firms to be much more agile.
Another benefit of being able to buy software through subscription-style models is that you can easily access additional packages, allowing you to offer a greater range of services. This means firms can be much more responsive to customer demands, reinventing themselves to offer a broader range of services. It's the ease and low-cost access to the technology which is a driver for that. Software subscription models also mean that, as new functionality is added to solutions you're already using, you will get instant access to them, rather than having to pay outright for the next version to get those updates.
This represents a major shakeup for the marketplace. Larger firms now need to understand that the commercial model for buying and using software is changing and their ability to make a larger upfront investment in technology is less of an advantage. Smaller firms can get their hands on the tools they need to win the work that is out there. This points to a change in the dynamics of the construction industry, and we've already seen this in the visual effects sector, where more flexible software models have resulted in a number of exciting smaller firms popping up and taking work from under the noses of the incumbents.
Ultimately, the building industry needs to wake up and realise this change is happening. This change will promote increased competition and as is happening in other design sectors can lead to new, exciting and innovative solutions from ambitious start-ups as well as the established companies.
Pete Baxter is vice president for engineering, natural resources and infrastructure sales for Autodesk in EMEA