This category acknowledges those companies that have gone the extra mile to integrate BIM into the everyday fabric of their business, with the winner ensuring that all staff get hands on with the technology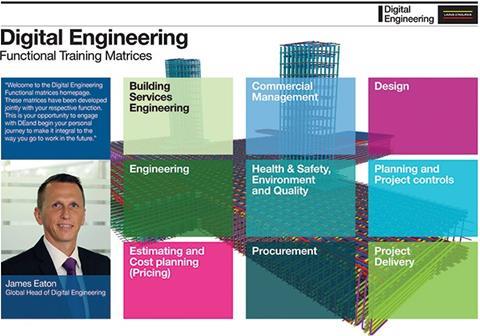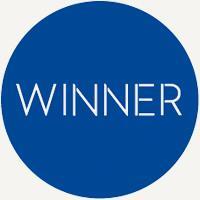 Laing O'Rourke - Now It's Personal
This year's winner Laing O'Rourke has fully integrated BIM into its business with an inspired initiative that means what it snappily calls "digital engineering" is not just for specialists but rather all members of staff. The inclusive initiative, which it is rolling out globally, involves an online training suite tailored specifically to each employee's role and level of competency. Each staff member can in this way develop the BIM skills required for their particular job. The online training is complemented by an energetic internal campaign to raise awareness of BIM, including workshops, newsfeeds and lunchtime talks. And the scheme has already delivered tangible results: Laing O'Rourke says BIM is being adopted within the firm across all roles and functions.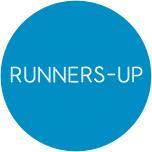 Aecom - The BIM Playbook
URS has embarked on a clever initiative to "demystify" BIM for its employees. It has created an interactive online guide that provides project teams with all the information they need to fully understand BIM. The new system, called BIM Playbook, also provides teams with guidance and templates for establishing BIM in their projects. BIM Playbook is so successful that URS is now creating a modified version for its clients.
Arup - UK BIM Taskforce
Arup's UK BIM Taskforce programme comprises a series of imaginative initiatives to train employees, with the aim of implementing BIM on all new design projects by April 2015. These have included open mic events where BIM aficionados shared best practice and "war stories", an online forum where colleagues could share ideas, and a network of "BIM champions" throughout the UK to ensure the presence of a BIM enthusiast wherever Arup works.
BIM Academy - BAFM Solution
The Construction Strategy stipulates that BIM must support a building's occupancy stage - often a challenge, not least for spaces built pre-BIM. That is why a solution by the BIM Academy is a worthy runner up. BIM for Asset and Facility Managers (BAFM) integrates the client's own asset systems into a "BIM environment". After a study of the client, the BIM Academy develops a digital model that allows them to implement operational and cost efficiencies.
Mace and Virtual Viewing - SlimBIM
Mace has worked with developer Virtual Viewing to make BIM accessible to non-technical users. They have developed SlimBIM, an iPad application that gives users access to a simplified, aesthetically pleasing version of BIM based on "mobile UX" technology. The app reduces the cost of BIM and makes it easier to learn to use. SlimBIM is aimed at owner and occupiers, facilities managers and BIM users involved in pre and post construction work.
NBS - BIM Object Standard
National Building Specification, part of the RIBA, has developed a transformational standard for creating objects in BIM, which is set to accelerate the adoption of BIM worldwide. BIM Object Standard is available for free and allows designers, technicians and manufacturers to work in BIM using a common standard, which will allow information to be exchanged with greater efficiency. It launched in September 2014 with support from the government's BIM Task Group.
Turner & Townsend - DaTTum
Turner & Townsend's DaTTum addresses clients who feel they lack the incentive to adopt BIM. It allows the client and project team to extract data when required in a straightforward way. It blends data mining, analytics and infographics to allow clients to see the project on a user-friendly dashboard, based on objective data rather than subjective perspectives. This allows the client to assess the quality of the data received and then drive improvements in the supply chain.

This award was sponsored by Asite.