A broad portfolio of major projects, bumper financial results and a commitment to staff training and development have given Core Five the entrepreneurial clout to take the top prize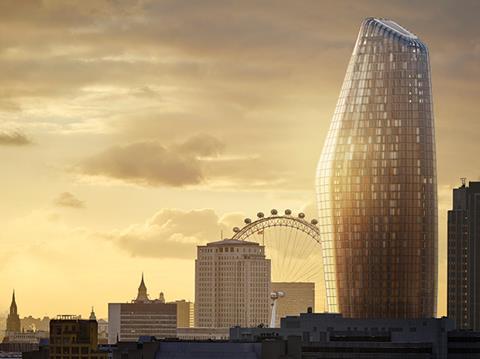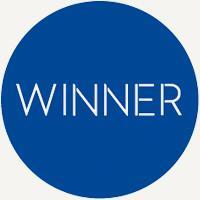 Core Five
Launched in 2012, it's particularly impressive that Core Five has scooped this year's prize after so few years of trading. Having worked on 20 schemes each worth more than £100m last year, it's clear that this cost management firm is already a leader in its field. Core Five is working in multiple sectors, including residential, commercial and cultural. Core Five's income for 2013/14 increased by 84% to £4.9m compared to the previous year and pre-tax profit rose by 66% to a healthy £2m. The consultant, founded by former Davis Langdon partners, also grew its staff by 60% to 48 people. Core Five is investing heavily in its people's development and training, too, with an approach it calls "lifelong learning", which the judges deemed "excellent". Overall, they called Core Five's awards entry a "standout submission".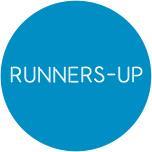 Edmond Shipway
With an enviable 85% repeat business, Edmond Shipway caught the attention of our judges this year. To ensure that it meets clients' expectations, the Nottingham-based firm asks all clients to complete questionnaires to ascertain levels of satisfaction. This well-rounded consultant puts effort into all areas, though: the Shared Success Programme links client feedback to employees' remuneration to boost staff motivation and commitment. Meanwhile, the firm has reduced its energy consumption by 20% with initiatives such as car-sharing incentives and a cycle-to-work scheme. It has also invested in BIM and a London office, as well as Special Projects Team to deliver complex mixed-use schemes.
MAC Construction Consultants
MAC says that being shortlisted in last year's Building Awards "really supported" the company's marketing effort. And the London-based firm is certainly on the rise. It says that its 2013/14 turnover of £3.49m is on track to grow to £5.45m for 2014/15. This is all the more impressive for having been achieved while repositioning the business, which until two years ago largely served food retail clients. Under a 10-year business plan, MAC is diversifying into many more sectors, including commercial, residential and heritage, while aiming to retain its share of the food retail market. Just two years into the plan MAC's non-retail clients are already projected to represent more than half of its customer base in 2014/15.
Quantem Consulting
"Phenomenal" is how Quantem describes its performance last year. The London consultant grew both income and profit for 2013/14 by 20%, with turnover reaching £4.4m. Staff numbers also rose by around one-fifth, taking the team to 40. Despite a relatively small staff, Quantem has been involved in some of London's highest profile projects in the past year. These include residential tower Baltimore Wharf, whose sleek shape and 45 storeys make it a prominent feature on the capital's skyline. Quantem is providing project and cost management, CDMC and employer's agent services on the project. It also worked on Commodity Quay at St Katherine's Dock and the fit-out of Savills' HQ at Margaret Street.
Rise Management Consulting
RISE has positioned itself as offering a fresh and "honest" approach. This includes charging a fixed consultancy fee and pioneering a new contract form, PMX, which it says promotes a "leaner, more efficient form of construction management". The approach appears to be paying off, with income for 2013/14 growing by some 110% to £2.89m and 0% turnover in staff for the year. The London consultant has also achieved considerable geographical reach. It is operating in many parts of the UK, recently opening an office in Bath, while its overseas work includes an affordable housing project in Sri Lanka and the establishment of a prefabricated housing joint venture with a Chinese company.
Virtus Consult
In 2014, Birmingham-based Virtus Consult added construction management and management consultancy to an already extensive service offering, which includes project and programme management and quantity surveying. The firm has provided its services on a strong portfolio of work in the past 12 months, including a new nuclear reactor manufacturing plant for Rolls-Royce in Derby and a "review of estates function" for Heart of England NHS Foundation Trust. Other innovations that caught the eye of the judges include an incentive scheme t o encourage staff members to win new commissions. They also liked Virtus' income growth for 2013/14, which was 111%.