Martha Tsigkari talks about the need for construction to embrace change and the importance of machine learing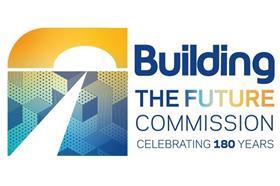 Building magazine is 180 years old this year. What lessons about the built environment should we take from the past?
Learning from the past can help us build for a better future. Vernacular architecture is an excellent compass, which reveals how things work better when humans and the environment are at the centre of design. Technological advancements have also demonstrated how science and innovation can be drivers for performance-driven design solutions in the built environment.
Who or what has had the most positive impact on construction in the past couple of decades?
From my perspective, technology and sustainability have had an incredible impact on the AEC industry, over the past couple of decades. From conception to completion and into operation, we are seeing more emphasis on innovation and environmental considerations. This is redefining the way we design, build and operate our buildings.
Technological advancements have grown exponentially and spiked dramatically in recent times. For example, in only 20 years we have moved from drawing everything by hand to a fully digitalised process – something that we now take for granted. This rate of progress can also be scaled up to procurement, construction and mass customisation. Further technological innovations have steadily helped us reinvent the way we design. Technology has the ability to transform the life of a building, from the early research stages to post-construction. Understanding and acting on data can drastically alter a building's performance and significantly mitigate its environmental impact.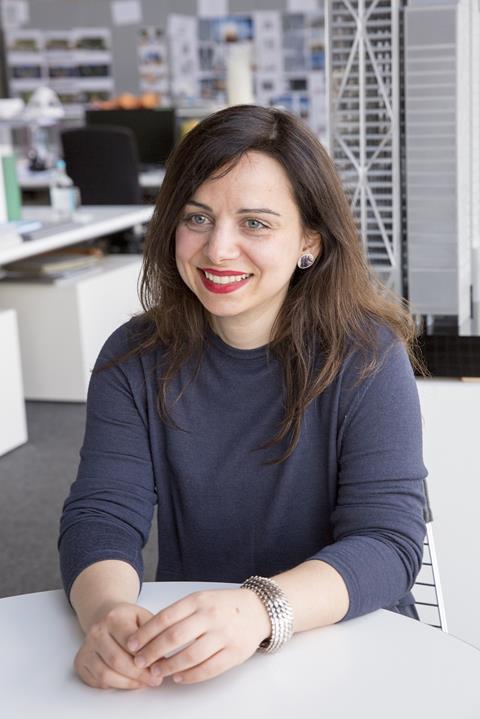 The industry has also taken a swift and decisive turn towards sustainability. The importance of designing with environmental performance as a major driver has not only helped us to mitigate the construction industry's negative impact - in terms of CO2 emissions - but also shift the focus of the industry to more anthropocentric solutions than those of the past.
What does construction industry do badly and why?
Historically, the construction industry has been a very slow to adapt. This is not difficult to understand given its multidisciplinary nature and extreme difficulties adapting to a vertical integrated process, which cannot easily cope with such a highly customisable and adaptable outcome.
However, in recent years, the industry has shown a willingness to change, by trying to understand how breakthroughs and advancements in other industries could have a positive impact. These span innovations in mainstream production (e.g. mass customisation at cost, mainstreaming and automation of supply chains, new materials) to the adaptation of emerging and often disruptive technologies. The rise of machine learning in the creative industries is an interesting example of an outlier that could help re-invent the way we design and build.
What's the biggest change you've seen during your career in construction?
The biggest change is the uptake of technology and a much greater investment in sustainable design. Recent crises, such as the Covid-19 pandemic, have acted as a catalyst for a number of positive changes within our cities.
>> Click here for more about the project and the commissioners
Over the past few years, there has been an accelerated need to create a healthier, greener and more flexible urban environment. Technology continues to be a driving force towards a more sustainable future.
What do you think will have changed by the time Building celebrates its 200th anniversary?
Given the rate of change that we have been experiencing over the past 20 years, I can only imagine the many exciting things that will happen in the next 20!
It is obvious that data will be the strongest currency, from the by-product of all AEC processes to a driver, it will play a central role in most decision making - and in a much more automated manner.
To that end, machine learning will become a much stronger component of the design industry; digital twins will be used more to comprehensively understand spaces and help adapt them in real time; buildings and cities will have cognitive aspects via IoT and ML; augmented and virtual reality will become part of our daily experiences in a ubiquitous manner; adaptive and passively actuated materials will make buildings reactive; automation in construction will allow us do things better and faster; robots will monitor construction sites; self-driving cars may even change the way we design cities.
Of course, few of us are blessed with foresight (while hindsight is a wonderful thing) - so all we can do is wait and see.
If there is one thing individuals and firms could do to improve construction and the built environment what would it be?
I think the industry needs to embrace change. Often, people stay inside their comfort zones and refuse to be pushed outside of them - where uncertainty, insecurity and potential failure lies. However, outside our comfort zones, challenges become possibilities. Change is essential for positive growth and a sustainable future.
What is the best thing government can do to support the industry?
I think it's important to remember that positive changes are often facilitated through legislation. Incentivising both clients and the industry to do the right thing can very quickly turn things around. As architects, it is our duty to contribute to the efforts of global organisations such as the UN and the IPCC, who are coordinating and recalibrating the efforts across different sectors of the industries.
What do you hope the Building the Future Commission can achieve? And what role can you play?
I think now is a good time to take a view of what happened over the past couple of decades – to evaluate and understand what has and hasn't gone well. We also need to fast track and bring new ideas to the construction industry – often the ideas and technologies are there but need to be pushed to the next level.
I also think we need to take a more holistic approach to design in general. A building has many different stakeholders – which should all be brought together – and we need to communicate to clients that doing things differently will often achieve better results.
What is your favourite building/piece of infrastructure and why?
For me, it's all about how a building makes your feel. I like simple but powerful buildings – I feel elated when I visit a small vernacular house on the edge of a cliff over the sea in Greece, or a traditional village in the English countryside. We are trying to do something similar when we design buildings. We are creating spaces that respond to their context and tell a story.
Tell us one thing you are passionate about outside of work
Machine learning is one of the things I do at work, but it is also my hobby. When work and passion come together, it makes things meaningful.
Martha Tsigkari is a senior partner at Foster + Partners
Building the Future Commission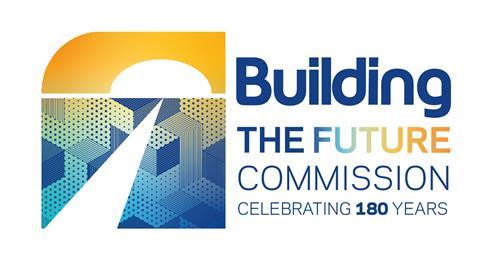 Coming up on the Building the Future commission:
In the coming weeks we will:
Host our first regional roundtable with our partner Constructing Excellence in the East of England region in mid March
Convene our first commissioner panel meeting at the end of March
Interview two big hitters in the world of infrastructure for the infrastructure stream
Examine whether the qualifications landscape needs to change and assess whether more flexibility is needed for our education and skills stream
Investigate how for-profit affordable housing can deliver the homes we need for the housing and planning stream
Assess a new model of procurement used by the Ministry of Defence for the project delivery and digital stream
Look at models of flexible working in the industry for the workplace, culture and leadership stream
About the commission
The Building the Future Commission is a year-long project, launched to mark Building's 180th anniversary, to assess potential solutions and radical new ways of thinking to improve the built environment.
The major project's work will be guided by a panel of 19 major figures who have signed up to help guide the commission's work culminatuing culminate in a report published at the end of the year.
The commissioner include figures from the world of contracting, housing development, architecture, policy-making, skills, design, place-making, infrastructure, consultancy and legal.
The commissioners include Lord Kerslake, former head of the civil service, Katy Dowding, executive vice president at Skanska, Richard Steer, chair of Gleeds, Lara Oyedele, president of the Chartered Institute of Housing, Mark Wild, former boss of Crossrail and chief executive of SGN and Simon Tolson, senior partner at Fenwick Elliott. See the full list here.
The project is looking at proposals for change in eight areas:
>> Editor's view: And now for something completely positive - our Building the Future Commission
>> Click here for more about the project and the commissioners
Building the Future will also undertake a countrywide tour of roundtable discussions with experts around the regions as part of a consultation programme in partnership with the regional arms of industry body Constructing Excellence. It will also set up a young person's advisory panel.
We will also be setting up an ideas hub and we want to hear your views.