Richard Steer talks about the importance of tackling the skills crisis, a love of Southampton FC and the importance of collaboration over competition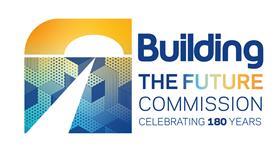 Building magazine is 180 years old this year. What lessons about the built environment should we take from the past?
When The Builder was first published all those years ago, 'Railway mania' was taking hold, urban populations were booming, terraced houses were springing up in cities across the country, even steel framed high-rises were beginning to appear.
Much of the building stock created in the interim, while still standing in many cases, is no longer fit-for-purpose because we simply didn't have the knowledge that we do now.
Futureproofing towns and cities involves guesswork, but it's so important to ensure we're not setting up the next generation for a fall. We need to look at the direction of travel and deliver a built environment which anticipates the needs of tomorrow, a concern that wasn't front of mind 180 years ago…
Who or what has had the most positive impact on construction in the past couple of decades?
The thing that's most positively impacted construction and in turn, will positively impact the planet in the long term is the drive toward sustainability. The need to be more sustainable was brought into focus in the 70s, but the term 'sustainable development' wasn't really used until the late 80s. While the construction industry still has a long way to go, in the last couple of decades we've seen a huge push toward sustainability at the design stage, greener materials used and less waste created during the construction phase, and far greater energy efficiencies during the operational phase of buildings. Governments are pushing for greener construction, but more than that, clients are making it clear that sustainability is a key consideration for them now, too.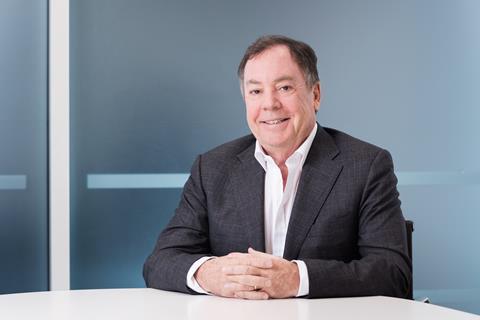 What does the construction industry do well and why?
In a nutshell, I believe that the construction industry is the backbone of this country - conservative estimates suggest it contributes at least 7% of nation's GDP and employs nearly 10% of its workforce. We are resilient. This industry - which shapes skylines and cities, creates the infrastructure which keeps people and places connected, and delivers hospitals and housing - has weathered many a storm. Covid, Brexit, recession, war! The industry endures and helps to get economies back on their feet. That's something to be celebrated.
What does construction industry do badly and why?
We as an industry are notoriously slow to evolve. Where other sectors nimbly adapt and change direction with speedboat-like ease, construction tends to more closely resemble a super tanker turning in a canal. I'm not talking about the emergence of new technology, but the fabric of the industry itself – its diversity, its inclusivity, its working practices…there seems to be a resistance to change. I think this maybe because we are a diverse sector with many moving parts and to bring unanimity of purpose and deliver united outcomes is a challenge with so many competing agendas.
What's the biggest change you've seen during your career in construction?
As with every area of life, I think the biggest change to happen to construction is the huge boom in tech. I was reminded recently that there was a time when we would proudly declare in bids that we 'used computers' - I'm delighted that today we have tech at our disposal which far exceeds the capabilities of the Commodore 64. Digital twins, virtual reality, MMC, robotics…that this was how the industry would look in the future was pretty much inconceivable when I was training to be a QS.
What do you think will have changed by the time Building celebrates its 200th anniversary?
The shift we've seen over the past 20 years makes it difficult to predict what the landscape will look like 20 years from now. We're being 'digitalised' at an astounding rate, so I can only imagine the type of technology we'll have at our disposal come 2042 and the positive impact that could have on the built environment. In general terms, I hope that we're a more diverse and flexible industry. I hope we've been able to achieve better gender equity and that our working practices have become less rigid. I hope that, in 20 years' time, we're seeing kids who are just starting out at school today entering the world of work with a deeper understanding of the huge variety of careers on offer in the construction industry – as, by then, swathes of those operating in it now will be enjoying their retirement.
If there is one thing individuals and firms could do to improve construction and the built environment what would it be?
As we saw during Covid, collaboration, instead of competition, pays dividends. When we work together, we can achieve really great things and I think that, if we were all more open to knowledge sharing in pursuit of a common goal we'd be infinitely more productive.
What is the best thing government can do to support the industry?
Currently, I think that allowing controlled migration to alleviate the skills crisis would go a long way, as would funding an enhanced training programme to allow home-grown talent to flourish. Some certainty in terms of governance, regulation, and surety around funding for 'big ticket' infrastructure projects would help the industry plan for its future. We need greater and more senior representation at Governmental level to achieve this.
>>See also: Full Building the Future Commission line-up unveiled
>>See also: Click here for more about the project and the commissioners
What do you hope the Building the Future Commission can achieve? And what role can you play?
My hope is that, by the end of next year, the commission has been able to create a clear vision for the future of the industry. Building has curated a group of people who each bring their own unique perspective and experiences to the table, and I'd like to think that the collective 'hive mind' can set out some radical but achievable objectives which can make a tangible, positive difference to tomorrow's construction sector. In my own area of diversity, inclusion and change I think we need to be radical and forward thinking.
What is your favourite building/piece of infrastructure and why?
My favourite building would have to be the National Museum of Qatar by Jean Nouvel. It's a truly amazing concept, inspired by a complex mineral formation known as the 'desert rose' and it is really a spectacular sight to behold.
Tell us one thing you are passionate about outside of work…
As well as my dogs, for my sins I'm a long-time fan of Southampton football club who are unfortunately not doing terribly well so far this year…we live in hope.
Richard Steer, chair, Gleeds
Building the Future Commission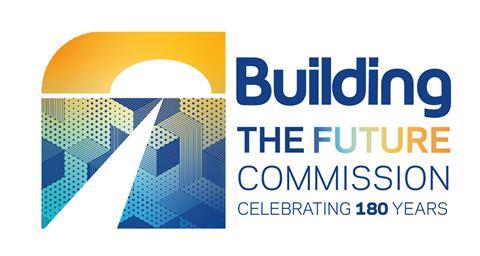 The Building the Future Commission is a year-long project, launched to mark Building's 180th anniversary, to assess potential solutions and radical new ways of thinking to improve the built environment.
The major project's work will be guided by a panel of 19 major figures who have signed up to help guide the commission's work culminatuing culminate in a report published at the end of the year.
The final line-up of commissioners includes figures from the world of contracting, housing development, architecture, policy-making, skills, design, place-making, infrastructure, consultancy and legal.
The commissioners include Lord Kerslake, former head of the civil service, Katy Dowding, executive vice president at Skanska, Richard Steer, chair of Gleeds, Lara Oyedele, president of the Chartered Institute of Housing, Mark Wild, former boss of Crossrail and chief executive of SGN and Simon Tolson, senior partner at Fenwick Elliott. See the full list here.
The project is looking at proposals for change in eight areas:
Skills and education
Energy and net zero
Housing and planning
Infrastructure
Building safety
Project delivery and digital
Workplace culture and leadership
Creating communities
>> Editor's view: And now for something completely positive - our Building the Future Commission
>> Click here for more about the project and the commissioners
Building the Future will also undertake a countrywide tour of roundtable discussions with experts around the regions as part of a consultation programme in partnership with the regional arms of industry body Constructing Excellence. It will also set up a young person's advisory panel.
We will also be setting up an ideas hub and we want to hear your views.
>> Email buildingfuturecommission@building.co.uk to get in touch