Peter Caplehorn told Building the Future panel that industry must push towards digitalisation to back up future claims
The industry is entering a "brave new world" because of regulations extending the liability for products, the chief executive of the Construction Products Association has said.
Peter Caplehorn (pictured) told today's Building the Future Commission conference in London that new liabilities will also reflect on duty holders who take on responsibilities later in the construction process.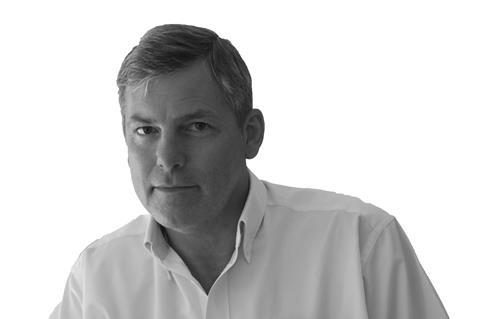 The Building Safety Act extends liabilities for construction products to 15 years in the past and 15 years in the future, a change which Caplehorn said the products industry "needs to recognise".
"We need to look at how that actually plays out, and it is going to be a brave new world for the industry," he added.
"It is important to recognise that most of these products will be able to achieve this without any problem.
"The challenge for the industry is to make sure the information is there to back up claims, and this is another push towards digitalisation, and industry is developing a large number of scheme where product information can be digitalised on a unified platform with the ability to increase and interrogate detail at all stages of a products' history."
Asked how the industry will change to make buildings safer, Build UK chief executive Suzannah Nichol said: "We could do this in two ways. We could get mired in bureaucracy, we could reinvent new systems, we could add layer upon layer upon duplication on top of the really good systems we've got, or we could focus on the big ticket item. Safe design, safe construction, providing safe buildings which we then maintain and refurbish safely.
"We need to take responsibility, and we need to do it collectively. We are going to win this race by all leaning in and saying what works, let's get behind it and let's do it in spades.
"If we all go away and do a different thing, we're going to stay as the industry we are."
Parts of the Building Safety Act came into force last year and the entire act will be enforceable by October 2024.
About the commission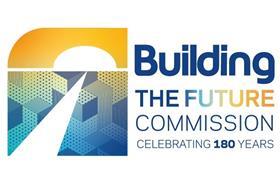 The Building the Future Commission is a 12-month project looking at radical and challenging ideas that could help transform the built environment.
The campaign aims to tap into innovative ideas, amplify them and be an agent for change.
The major project's work will be guided by a panel of major figures who have signed up to help shape the commission's work culminating in a report published at the end of the year.
The commissioners include figures from the world of contracting, housing development, architecture, policy-making, skills, design, place-making, infrastructure, consultancy and legal. See the full list here.
The project is looking at proposals for change in eight areas:
>> Editor's view: And now for something completely positive - our Building the Future Commission
>> Click here for more about the project and the commissioners
Building the Future is also undertaking a countrywide tour of roundtable discussions with experts around the regions as part of a consultation programme in partnership with the regional arms of industry body Constructing Excellence. There is also a young person's advisory panel.