A discussion about gender with the twist that it featured an all-male panel is just what we need right now. Here's why.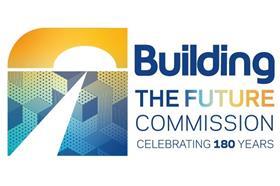 When I told a friend that I had recently been to hear a panel talking about gender equality in the workplace – and the twist was the panel was all male – his initial reaction was a snort of disbelief and a question: "what's the point of that?"
This was my cue to launch into the reasons why men absolutely do need to be part of the conversation and to explain that the panel debate, entitled The Male Perspective on Career Challenges Women Face, and organised by Mentoring Circle, was in fact a positive, uplifting event.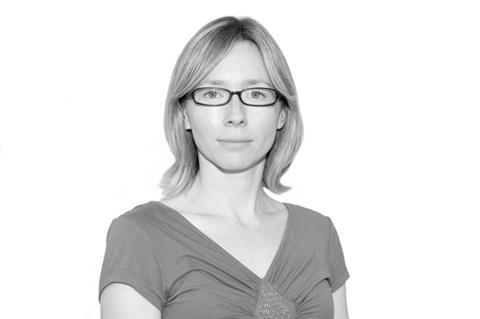 I have been to a few Mentoring Circle events now. They tend to be well attended by the women mentees and mentors who sign up to the programme of events and networking opportunities. There have been guest speakers who are men in the past, but mostly it is women talking to women and supporting each other as they navigate their careers in property and construction – and it seems to work pretty effectively.
But this panel debate was designed to be a bit different – with three men giving their views on how individuals and employers can help to level the playing field so that more women not only enter the industry but go on to achieve the most senior roles within it.
There is now a widespread recognition that self-help among women's networks can only go so far. Ultimately men have to be part of the solution too because this is not a women's issue: it is a societal issue, and for employers it is a business issue.
So what was this panel's take on gender equality? The three men speaking in a personal capacity were Seb Fossey, managing director of McGee, Dean Summers, managing director of St James London South, and John Redfern, head of London Business Space at Savills.
They were asked to focus on two topics: the caring conundrum, which is short-hand for why so many women are physically out of the workplace because they are caring either for children or relatives; and the culture conundrum for the industry, which has unique – but unattractive – traits that often force women to leave.
Each male speaker was clear that, if they had taken a career break in their 30s to bring up children, their careers would not be what they are today
It seems ridiculous, but I think this was the first industry event I have been to where just men were invited onto a panel expressly for the purpose of giving accounts of their career paths in the context of family planning and balancing work and family life. Women are so used to this type of question; rarely do they get put to men.
Each of the male speakers had children, and each was clear that, if they had taken a career break or gone part-time in their 30s to bring up their children, their careers would not be what they are today. This is not surprising, the country's statistics are stark: 85% of women in the UK leave the full-time workforce within three years of having their first child, according to the Careers after Babies report.
What was so powerful was to hear the flip-side of this story – the typical male experience during these years – and to hear it said out loud in a room full of women, most of whom were at the start of their careers in the industry.
>> Also read: Building the Future Commission: introducing the workplace, culture and leadership stream
Perhaps those young women can take some hope from the fact that a lot has changed in the past 10 or even five years. Fossey, Summers and Redfern all suggested that increased awareness of parental and paternity leave was helping, and of course the rise of flexible working, especially since covid, should make life easier for men and women juggling caring responsibilities.
And yet, as Fossey admitted, at the construction site end of the industry – which is where his company operates – some roles just have not, and perhaps cannot, be as flexible as others. Despite this he told me that his firm has increased the proportion of women staff to about 12%, with most of the new intake being in construction skills roles rather than admin ones. And he is working hard to increase that proportion further.
When it comes to the industry's traditional, stereotypical "macho" culture that is so off-putting to women, the question was whether that still exists. Yes, was the depressing conclusion.
One issue raised by Ceri Moyers, who was chairing the debate, was low-level unwanted behaviour, the sort of thing that could get overlooked as not that serious but, if experienced repeatedly, can grind women down. I wonder if this strikes a chord with anyone reading this who has been in a site meeting, or any other sort of meeting for that matter, where someone in the room says, "Don't swear, there's a lady present!"
Perhaps, Moyers said, they think they are being chivalrous, but it is actually just annoying because it singles the woman out as somebody different from everyone else.
Culture change takes time, and the consensus at this debate at least was that gradually a shift is happening – and employers can do a lot to raise awareness through workshops and internal education initiatives that ultimately empower men and women to call out unacceptable behaviour in the workplace when it happens.
I know that, for certain employers, this definitely is the case – but not all. Which means we need more industry-wide events that invite men to talk about these hugely important issues.
I believe most men support gender equality in the workplace, but they may not feel entitled to give their views without actually being invited to do so. There are lots of organisations out there that really want to men to get involved, to be vocal allies for women in this industry – Zoë Berman, founder of the campaign group Part W, made much the same point for our sister title Building Design recently.
So I for one would urge more men to get involved. If you see an event about gender equality issues, do not assume that it is only for women. Men need to be heard too.
Chloe McCulloch is Building's editorial director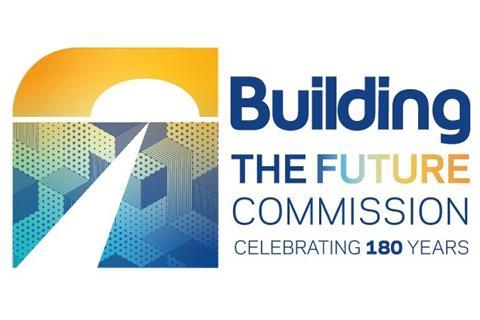 The Building the Future Commission is a year-long project, launched to mark Building's 180th anniversary, to assess potential solutions and radical new ways of thinking to improve the built environment.
The major project's work will be guided by a panel of 19 major figures who have signed up to help guide the commission's work culminatuing culminate in a report published at the end of the year.
The commissioners include figures from the world of contracting, housing development, architecture, policy-making, skills, design, place-making, infrastructure, consultancy and legal. See the full list here.
The project is looking at proposals for change in eight areas:
>> Editor's view: And now for something completely positive - our Building the Future Commission
>> Click here for more about the project and the commissioners
Building the Future will also undertake a countrywide tour of roundtable discussions with experts around the regions as part of a consultation programme in partnership with the regional arms of industry body Constructing Excellence.
You can follow our progress using #BuildingTheFuture on social media and you can get involved by sending submission to the commission through our Ideas Hub.