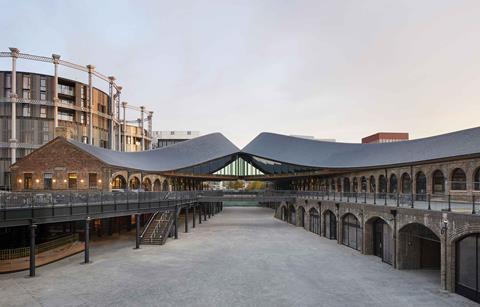 Architect: Heatherwick Studio
Client: King's Cross Central Limited Partnership
Contractor: Bam Construction
Submitted by: Heatherwick Studio
The landmark redevelopment of King's Cross continues apace with this pulsating tour-de-force of architectural spectacle, engineering ingenuity and urban regeneration. Two long, narrow, abandoned and near-parallel railway sheds are joined together when the rebuilt roofs on either side bulge improbably outwards and upwards towards each other. Underneath, a glass attic is suspended precariously above a new retail piazza, which is enclosed by boutique shops that fill the formerly empty brick arches of the railway sheds. Idiosyncratic and inspired, not only does Coal Drops Yard breathe new life into derelict buildings but its theatrical transformation defies the conventions of historic refurbishment and is an absolute game-changer in terms of what is possible within the conservation sector.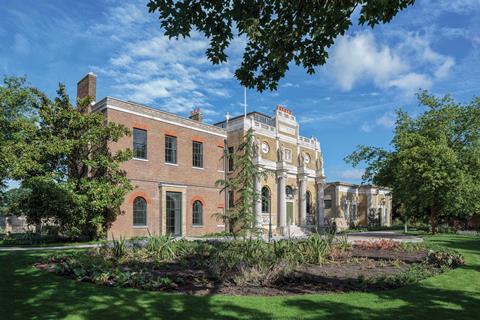 Pitzhanger Manor and Gallery, London
Architect: Jestico + Whiles / Julian Harrap Architects
Client: Ealing Council and Pitzhanger Manor and Gallery Trust
Contractor: Quinn
Submitted by: Jestico + Whiles
Seeking to improve or second-guess the work of one of the world's most celebrated neoclassical architects is not for the faint-hearted. But this assured refurbishment of one of Sir John Soane's masterpieces pulls off a hypersensitive conservation project with contemporary conviction and historic empathy. The main grade I-listed house has been forensically restored with original Soanian details, lighting and colour schemes artfully revived and a glass-filled conservatory that Soane was never able to realise built to his designs. A new garden cafe pavilion has also been constructed, inspired by the same neoclassical precedents Soane employed on the main house.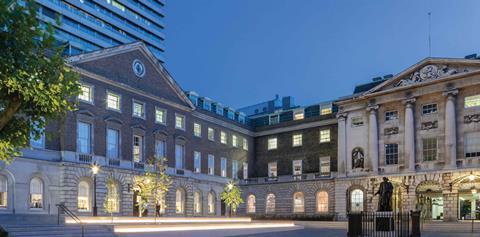 Science Gallery, London
Architect: LTS Architects
Client: Science Gallery London / King's College London
Contractor: Paragon
Submitted by: WSP (structural and services engineer)
Thankfully, ever since the cars were cleared from Horse Guards Parade in 1997 and the Somerset House courtyard in 2000, the enlightened civic reappropriation of historic enclosures formerly used as car parks has been very much in vogue. The latest in this trend comes in the form of the landscaping and resurfacing of the 1730s entrance courtyard to Guy's hospital, from an administrative car park into a fine public square. A new science gallery has also been carefully created in the Georgian block that forms the courtyard's southern wing – it includes bold new interior spaces and a new illuminated, external feature lift tower, both of which seek to combine contemporary aesthetics with heritage sensitivity.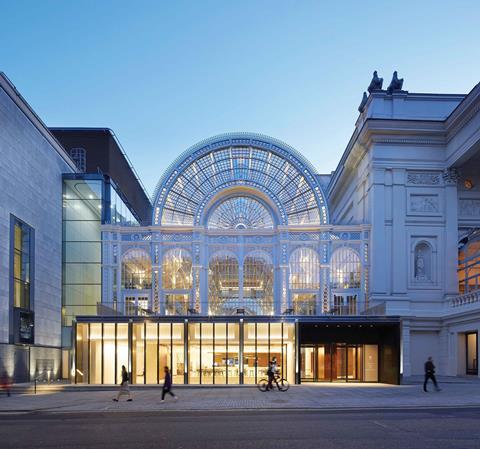 Architect: Stanton Williams
Client: Royal Opera House
Contractor: Rise Management Consulting
Submitted by: Rise Management Consulting
While London's Covent Garden is considered to be one of the world's great opera houses, prior to this ambitious internal reorganisation project there was still significant room for improvement of the spaces around Edward Barry's glittering 2,000-seater auditorium of 1858. Many of the Royal Opera House's strategic shortcomings were addressed by Dixon Jones' heroic overhaul in the 1990s, but this scheme strives to make further improvements to the building's layout and usage. Its principal achievements are a new double-height semi-basement foyer that improves access to the underground Linbury Theatre, an expanded main foyer, new toilets and cloakrooms, a dedicated staircase to the showpiece Floral Hall and a more conspicuous link between the street and piazza entrances. Its most ambitious engineering measure is the hoisting of the entire Floral Hall frontage onto two gigantic 15.3m x 1.35m steel trusses to create a new street entrance below.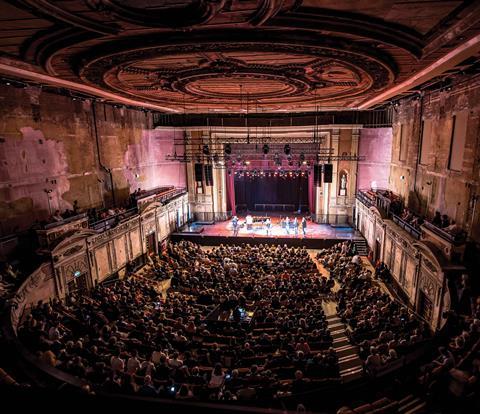 Architect: Feilden Clegg Bradley Studios
Client: Alexandra Palace
Contractor: Willmott Dixon Construction
Submitted by: Feilden Clegg Bradley Studios
It is not often that a single project so purely and powerfully encapsulates an emerging architectural movement as Alexandra Palace does. The concept of "arrested decay" sees historic buildings refurbished but with signs of decay conspicuously retained. It is a conservation recipe that has become eminently fashionable but never has it been conceived on this scale. Historically, Alexandra Palace has endured a catastrophic catalogue of disasters that has left its showpiece theatre derelict for 80 years. This has been triumphantly brought back into use – but with a clever array of largely concealed technical and engineering solutions employed to freeze the advancement of its decay and preserve it within the visual and structural fabric and character of the rejuvenated venue.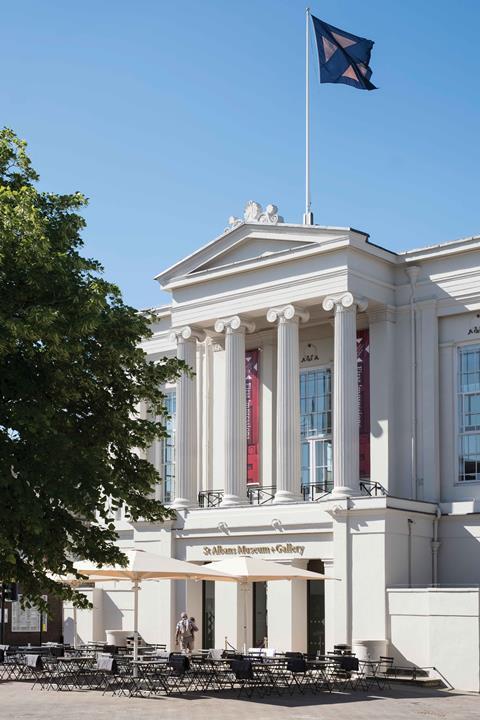 St Albans Museum + Gallery, St Albans, Hertfordshire
Architect: John McAslan + Partners
Client: St Albans Museums & Galleries Trust
Contractor: Willmott Dixon
Submitted by: John McAslan + Partners
So sensitive and deferential is this restoration of St Albans' fine neo-Greek museum and gallery that it is almost impossible to discern what new interventions have been introduced. However, the interventions are significant, and it is a credit to the project that they appear so seamlessly integrated into the building's historic fabric. A large new basement gallery has been installed underneath the building, a move that required great engineering dexterity to preserve the structural integrity of the listed building above. Two new glazed links have also been inserted, shielded behind neoclassical parapets, and historic interiors have been carefully and lovingly restored throughout.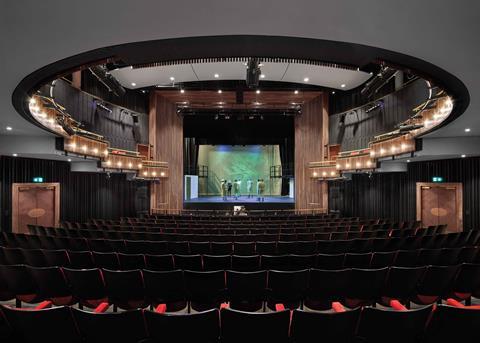 Architect: Nicholas Hare Architects
Client: UCL Estates
Contractor: Overbury
Submitted by: Nicholas Hare Architects
If anyone was going to embark upon a project to build a theatre, they would probably not build it like London's Bloomsbury Theatre. Not only does the theatre have a gym, squash courts and former rowing tanks located above it, it has a separate university refectory below it and its rear is completely enclosed by the university's historic grade I-listed Wilkins Building of 1829 and thereby provides no meaningful construction access apart from its front door. But all these challenges are convincingly met by a highly technically innovative refurbishment that not only cosmetically upgrades the theatre's interior and renews its services, but also devises a sophisticated mechanical and engineering solution that enables the services of the building's multiple other uses to be carefully and discreetly directly threaded through the theatre itself.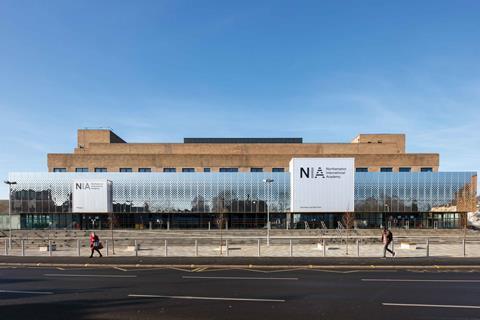 Architect: Architecture Initiative
Client: Northamptonshire County Council
Contractor: Vinci
Submitted by: Architecture Initiative
If there was ever a building the term "eyesore" was coined for, it was Northampton's former Royal Mail sorting centre. Abandoned and derelict for more than 15 years, the hulking, windowless brutalist monolith was unused, unloved and appeared ripe for demolition. That it has now been transformed into a spectacular state-of-the-art academy offering 2,200 school places in a series of stunning interlocking concrete vaults could almost be said to be a refurbishment miracle. It also stands as a peerless testament to the ingenuity and imagination of its design team. By basing the refurbishment on the core characteristics of the original building, such as its concrete waffle slab ceilings, the project proves that no matter how reviled a building may be, its refurbishment redemption lies in the fullest possible understanding of the soul and character of the original host building.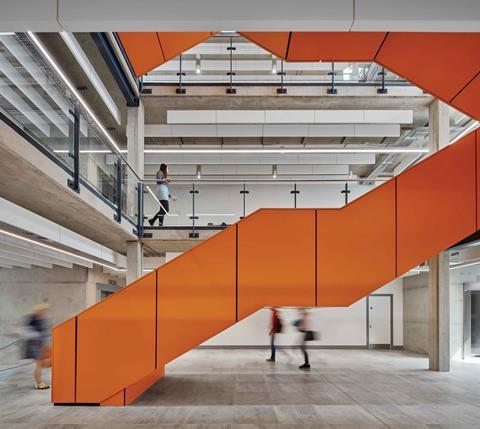 University of Huddersfield Joseph Priestley Building, Huddersfield, West Yorkshire
Architect: AHR
Client: University of Huddersfield
Contractor: Bardsley
Submitted by: AHR
Prior to its refurbishment, the Joseph Priestley Building was an unprepossessing 1960s block whose large, single-glazed windows and poor insulation helped impose many of the thermal and overheating deficiencies endured by substandard buildings of that era. But a skilful renovation has seen the building architecturally and environmentally transformed for a new lease of life. Externally, an innovative bespoke lightweight overcladding system provides a streamlined contemporary facade, the application of which also allowed the day-to-day activities of the building to continue undisturbed. It has also made the building more environmentally efficient and resilient and enabled it to reduce running and operational costs. Internally, a new atrium and central stair as well as a soft-strip back to the building's original concrete frame has helped rationalise the internal layout of the building and provides colourful new spaces and character.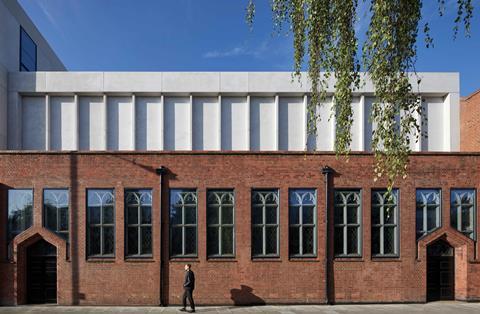 Gatehouse School, London
Architect: Child Graddon Lewis
Client: Gatehouse School
Contractor: ARJ Construction
Submitted by: Child Graddon Lewis
This urbane school expansion project adds additional floors to a 1901 neo-gothic independent school and also extensively refurbishes its interiors. Externally, a clear distinction is sought between old and new with new white-painted glass fibre reinforced concrete panels contrasted starkly with the red brickwork of the original building. Equally, while one part of the new upper storeys is encased in concrete ribs – to ape the narrow verticality of the gothic windows below – another facade breaks parity by adopting a different proportional pattern to the windows below. These themes are replicated internally where new intricately inserted foundations and a set of new and rejuvenated spaces draw a fine and distinct line between historic and contemporary.