Long-awaited proposals to make non-domestic buildings greener and more efficient are now out for consultation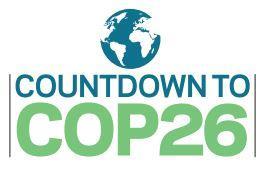 After an eight-year hiatus, building energy regulations have finally started to catch up with the low and zero-carbon aspirations of industry clients and public bodies.
Commercial developers including Land Securities, British Land and Grosvenor have announced that they want their property portfolios to be net zero carbon by 2030 while, for many years, local authorities including the Greater London Authority (GLA) have required new developments to improve on Part L requirements as a condition of planning approval.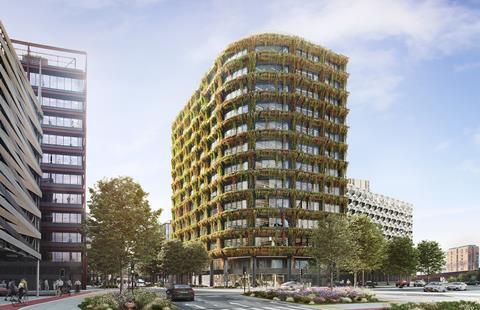 Part L, which regulates heating, lighting and hot water energy use in buildings, is still lagging behind, with the last major revision in 2013. A proposed, radical update for 2016 was dropped in favour of a few tweaks to the wording of the regulations.
All that changed on 21 January, when the government published draft energy regulations for new homes and a long-awaited consultation into the same for non-domestic buildings. The former follows a consultation launched in October 2019 but the non-domestic proposals, dubbed the Future Buildings Standard are all new.
Also new is a consultation on proposed regulations to reduce the risk of overheating in new homes and another on Part F, which regulates ventilation (see below). Both consultations close on 13 April, 2021
Here we explain the main proposals in the Future Buildings Standard and what this means for the industry.
Bringing non-domestic buildings into line
The concept of a Future Buildings Standard is new and aligns with the previously announced Future Homes Standard that will regulate new homes. Each standard sets out the proposals, with the technical detail reserved for Part L; volume one covers homes and volume two non-domestic buildings.
The Future Homes Standard includes a ban on all fossil fuel-fired boilers from 2025 and a carbon emissions reduction of between 75 and 80% compared with current standards. There is an interim standard for 2021 that would see a 31% cut in carbon emissions and measures to drive the adoption of heat pumps rather than boilers for heating.
The Future Buildings Standard follows the same structure and also has an interim standard for 2021. The main difference is the Future Buildings Standard consultation does not include a target or any detail for 2025. Instead the document focuses almost exclusively on the rules for 2021.
These include two carbon reduction options, of 22% (option 1) and 27% (option 2), with the government favouring the latter. The 22% cut could be achieved by more efficient building services alone whereas the 27% reduction relies on the same plus fabric improvements.
The 27% reduction is an average as non-domestic Part L covers a huge range of building types from hospitals to distribution centres. The consultation acknowledges that it is easier to reduce carbon emissions from some buildings compared with others. It shows the carbon savings from applying the measures within the 22% and 27% options across seven building types with associated costs.
It is much harder to make big carbon reductions in buildings with very high hot water use
Applying the measures in option 2 to an air-conditioned office could achieve a 34% reduction in emissions at an additional cost of 0.7%. In a distribution warehouse it could mean a 21% saving for an 2.8% increase in cost.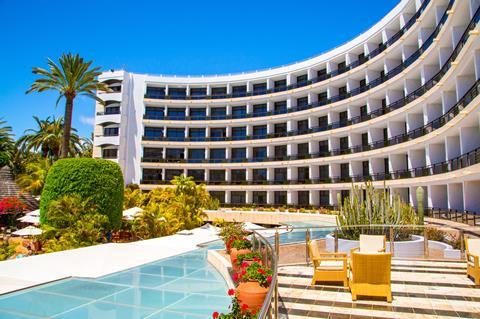 It is much harder to make big carbon reductions in buildings with very high hot water use. Applying the measures in option 2 to a hotel, for instance, would see overall emissions drop by just 4% for an additional cost of 1.3%.
So how difficult will it be for the industry to hit the proposed targets? Alan Fogarty, the partner who heads up the sustainability group of engineer Cundall and was on the Part L non-domestic working group looking at building performance, says it depends on what part of the industry you are looking at.
The GLA has required non-domestic developments to better Part L by 35% since 2013. "We find that this is business as usual and not that difficult to achieve," he says.
Fogarty adds that some sectors, notably commercial developers, have set ambitious targets to achieve net zero carbon in advance of the government target of 2050 and are already making progress. He says schools are in a similar place, with the Department for Education working on designs for net zero carbon schools set to be launched later this year.
The target has been set at 27%, he says, to help those who are not involved in these sectors or who are outside London. "The 27% target seem reasonable bearing in mind it is dealing with projects outside London that have to get up to speed," he says.
"If they [the MHCLG] are trying to get the whole country up to the 2025 standard, which is a big jump, they have introduced an intermediate standard to push people along so the next step won't be as difficult."
And the cost? "They worked out that 27% was not going to have a significant financial impact on developments. In other words it was an affordable improvement, which I would agree with."
What is the 2025 standard likely to be?
The Future Homes Standard is explicit, setting a target of 75% to 80% reductions in carbon emissions compared with current standards. It seems likely that the standard required for non-domestic buildings will be similar; any difference will reflect the difficulty of cutting emissions from some building types, which is probably why the government has not committed to a target at this stage.
Indeed, the consultation acknowledges this challenge by stating that two working groups will be set up to see how emissions can be cut further. The first group will look at buildings with space heating requirements that can be easily met using heat pumps and low hot water demand, the second will have the more challenging job of finding low carbon solutions to high hot water demand and heating large buildings, such as distribution sheds where it is not practical to heat the whole space.
"I suspect, because of the complexity of all the other building types, that they are trying to work through the various ones to see what the actual impact is, to make sure one particular sector is not getting disadvantaged compared to others," says Fogarty.
What measures are being proposed to meet the interim standard? Fabric improvements include higher minimum standards for the thermal performance of roofs, walls, floors, windows and doors. Thermal bridging standards are being increased, albeit from a low base and an area which Fogarty says could be improved further.
The efficiency of building services has improved since the 2013 iteration of Part L and unsurprisingly the minimum efficiency standards for services has been increased. The consultation states that it wants the industry to adopt heat pumps rather than gas boilers and there are new rules around the sizing of building services to help ensure these match building demand more closely for greater efficiency.
Lighting has been revolutionised since 2013 by the widespread adoption of LED technology
There is also a new requirement to fit building automation and control systems to buildings with a heating or air-conditioning system with an output over 290kW. There is a new airtightness calculation methodology with tougher standards: the minimum requirement has been reduced from 10m3/m2@50pa to 5m3/m2@50pa although Fogarty says people routinely achieve a standard of 3m3/m2@50pa.
Lighting has been revolutionised since 2013 by the widespread adoption of LED technology so minimum standards have been increased.
A significant change, and one that Fogarty has been closely involved with, is in moves to improve and focus attention on finished building energy performance. The current route to compliance, which is using a software tool called SBEM, produces a target emissions rate for the building being designed by comparing it with a so-called compliant "notional building" which is the same size and shape.
Designers have the flexibility to change building elements, for example increasing the performance of the building envelope so they can fit less-efficient building services (subject to minimum standards). Fogarty says there is a misconception that the target emission rate relates to how much energy the finished building will use.
"It doesn't even come close to a real prediction, it was never designed for that, it was just designed to measure compliance," he explains. "If you use it for prediction, the numbers will be grossly under what the reality would be."
The consultation proposes tackling this issue by mandating energy forecast calculations. The building occupier would be given predicted month-by-month energy usage figures. Buildings will have to be fitted with more sub-meters to allow facilities management teams to more closely understand where energy is going, particularly in the first year of operation when the building needs to be fine-tuned for maximum efficiency.
"Having that is really useful as you can see how each system is performing," explains Fogarty. "If it is using twice or three times the amount of energy, then there is something wrong. Either the calculation is badly wrong or there is something wrong with the system.
"But at least it gives you a focus, and you can find out the things that haven't be correctly done in terms of the commissioning process. That can make a difference of 30% of the energy use of the building just going through that process alone. To my mind that is incredibly valuable."
How might we meet the 2050 target?
Cundall is already working on net zero buildings, which gives it an insight into what the industry is going to need to do to meet the 2025 Future Buildings Standard. "We have been going at this now for about six months on a number of buildings and it is really interesting to see what does make a difference," says Fogarty.
"There are a lot of things that can be done to buildings that will greatly improve the performance and it won't necessarily attract a lot of extra cost. It is about changing the way we look at buildings and how we go about dealing with it."
Examples include improving thermal bridging standards, which Fogarty says has been a weak point of non-domestic Part L and airtightness.
He points to the amount of wasted energy in buildings, describing this as "incredible", and says there should be a focus on recovering and reusing every watt of precious heat. "As a principle we should be looking at all energy flows in buildings, including outflows from buildings, as there is heat there you can recover," he says.
"Before you would have said that this was a small amount. But, as energy use gets lower and lower, these things will contribute to reducing the overall energy use of the building. We need to look at all these things to see where the sweet spot is."
The fragmented nature of project delivery makes this approach a challenge. As an example, kitchens and catering areas generate a lot of heat from cooking and hot water which could be recovered using heat exchangers. But kitchen fit-out is the preserve of catering fit-out specialists who control what is connected to the services provided by the engineers. A more integrated approach could see buildings designed and built to make use of this energy.
Thousands of litres of water are being thrown out when heat pumps could recover the energy for space heating
Another example is hospitals, which feature high internal temperatures. This warms up the cold water sitting in the pipes, an issue recently exacerbated by the use of antiseptic gels in place of hand washing. Once the cold water reaches 21–22C it is dumped down the drain because of the risk of Legionella bacteria growth. Thousands of litres of water are being thrown out when heat pumps could recover the energy for space heating, Fogarty says.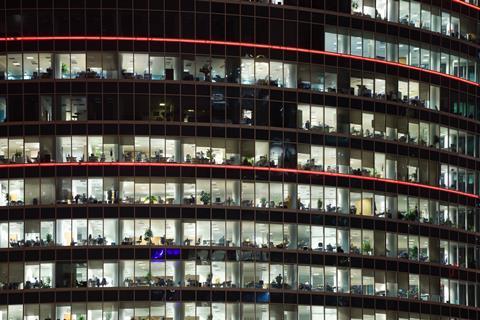 More demanding minimum energy standards for lighting could also help. Part L proposes a general lighting efficiency standard of an output of 95 lumens for each watt of power. Fogarty says the average efficiency of LED lighting is around the 120 lumens per watt mark, with some schemes featuring lighting with efficiencies as high as 160.
He has high hopes for smart building technology, as this allows people to book spaces such as meeting rooms in advance either in the office or using a smartphone app. This means building systems can be turned off when the rooms are not in use.
"One of the most efficient things you can do is switch things off or turn these down until needed," he says. "The technology is there to allow this to happen."
What about Part F?
Part F of the building regulations, which controls ventilation, is updated at the same time as Part L because energy use and ventilation rates are inextricably linked.
The most notable proposals in Part F are the measures to reduce the risk of disease being transmitted via aerosols – tiny particles that can stay airborne for extended periods. The consultation proposes new measures in non-domestic buildings where singing or aerobic exercise takes place or large groups gather.
Ventilation rates must be 50% higher than minimum standards for other spaces, with fresh air supplied at a minimum rate of 15 litres per second per person. Systems that recirculate air must also be capable of being overridden to supply fresh air.
What does increasing ventilation airflow rates mean for building design? Airflow can be increased by the simple expedient of turning up the fans, but this vastly increases energy use as this increases by the cube of the increase in volume for a given system size. This means that doubling airflow rates in existing systems would use eight times as much energy.
The answer to this conundrum is to fit larger ductwork, with a 50% bigger cross-sectional area, and larger air-handling units, a solution the consultation expects designers to adopt. The downside of this approach is that bigger ventilation systems take up more, valuable space. The upside is the ventilation system will be more efficient than a smaller system when operating at normal airflow rates.