The new Populous-designed home of Irish rugby hosted its first game on Saturday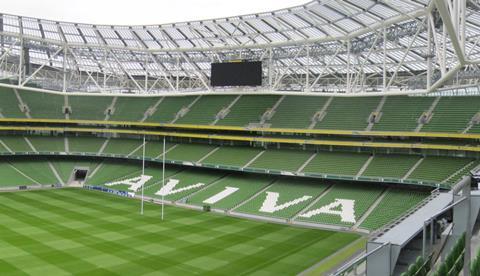 This is the new Aviva Stadium in Dublin shortly before it hosted its first game of rugby last Saturday.
The 50,000-seat stadium designed by Populous and Irish architect Scott Tallon Walker was built on the site of Ireland's famous Lansdowne Road stadium. The first game saw Leinster/Ulster thrash a Munster/Connacht team 68-0.