The impact of this winter's floods can be seen in the CPA/Barbour ABI construction activity index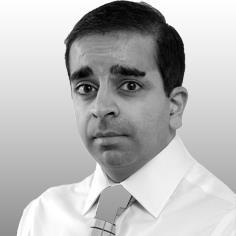 The CPA/Barbour ABI contract awards index was at 109 in February, the same figure as January but 4% lower than a year earlier.
A couple of distorting factors highlight the impact of weather on the index and the industry in general.
Snow in January last year meant that February 2013 saw an acceleration in work to catch up on days lost. Conversely, the February 2014 index was adversely affected by the floods that hit considerable parts of the country.
In the near term, the floods will inevitably lead to a degree of emergency repairs work. However, this was not enough to offset the fall in new work in badly affected areas.
In the medium term, there will be a boost to construction activity due to non-essential residential repairs and maintenance, in addition to vital flood defence improvements. Despite these factors, looking across the sectors, there was still annual growth in housing (see below), commercial and industrial sectors.
Private housing sector index
Starting blocks
Private housing is relatively buoyant at the moment as a result of wider economic recovery and government policies such as Help to Buy. All of the media talk surrounding Help to Buy regards its effect on house prices, but the evidence indicates that it jump-started housebuilding last year.
We're still at historic lows of housebuilding with less than half the number we need each year to meet the number of households we are creating. However, private housing starts rose 24% in 2013 and the Barbour ABI private housing contract awards index in February was at 191, 21% higher than a year earlier. These contract awards should feed through over the next 12-18 months so prospects are very bright for the sector. We forecast that private housing starts will rise 16%in 2014 and a further 10% in 2015.
The key issue is whether this growth is sustainable in the medium term and, with a general election around the corner in May 2015, there remains considerable uncertainty. This week the chancellor extended Help to Buy part one through to 2020, but whether this will survive the vagaries of the political cycle is unclear.