Is your CV as good as it could be? With 2012 looking tough, now's the time to upskill and gain knowledge to win the race for jobs and further your career. Here are three courses that could put you in the fast lane
The trick for survival in tough economic times is always to be one step ahead of the pack - especially when it comes to furthering your career. It's all too easy to become despondent in a market suffering through financial hardship and a lack of investment. But now more than ever is the time to take control of your prospects, bolster your CV and above all, make sure you are abreast of all the key industry issues ready to impress potential new employers.
After a brief lull in the summer months, the economy and industry started to stir and it looked as though green shoots were about to flower. Then things took a sharp turn for the worst at the end of August. The flailing European financial markets are now having a massive knock-on effect worldwide and the threat of having to switch back into survival mode in 2012 is becoming very real indeed.
The hot topic right now is sustainability … there are new codes that are changing and being up to date will be a real plus

Mark Heald, PSD Group
This will inevitably have an impact on construction and fears over further cut backs are natural. But rather than admit defeat, why not turn your attentions and energy to arming yourself to the hilt? The more skills and knowledge you have at your disposal and the more weighty your CV, the better.
Mark Heald, director at recruiter PSD Group specialises in the property and construction sectors. He says that anything construction professionals can do to bolster their CV, whether they are unemployed or just looking to up their skills base, should be seriously considered. And there is one area particularly worth looking into: "If you look at this from a contractor or developer perspective, the hot topics right now are sustainability and related environmental issues," he says. "There are new codes that are always changing and understanding them and being up to date will be a real plus. People who are not working at the moment in particular should strive to stay up to date. This way, when they go for jobs it will work in their favour if they are up against people who are maybe not as knowledgeable about industry issues and developments."
And it's not just purely construction related courses that could elevate your knowledge and add weight to your CV. The Chartered Institute of Public Relations (CIPR) runs courses on how to manage your own PR and learn to make simple tools such as word of mouth work for you and the business you work for. These courses are particularly useful for SME employees as they offer key tips and information on how to promote businesses without a big independent PR team. Again, all good additional skills to put on your CV. A spokesperson for CIPR explains more: "As a lot of builders and tradesmen may find, the majority of their business may stem from friends, family and colleagues recommending their work. By understanding the DNA of communications, delegates will be able to create and market messages that live on successfully through word of mouth."
Here we look at three courses that are examples of the types of additional learning and upskilling opportunities available in a fast changing market.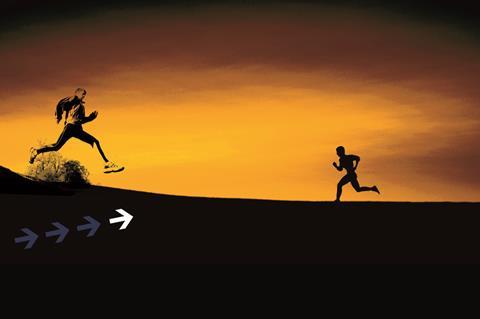 Sustainability
The National Construction College offers a comprehensive overview of sustainability issues currently affecting the industry on its website (address below). It will also be running a series of half day courses and workshops across the country throughout 2012 on a number of issues from cutting carbon through to waste energy management and building to the code for sustainable homes.
The college also offers longer, four day courses in site sustainability and business improvement in construction.
For a taster of the colleges's sustainability courses here is its outline of the programme for the "cut the carbon" course, which can be found on the college's website.
Course aim: To help delegates understand the key legal and typical contractual requirements on construction companies and show you how to use sustainable construction principles to cut costs and win new work.
Content:
The key legal and typical contractual requirements for sustainability
Energy and waste management
Managing environmental responsibilities
Sustainable construction - BREEAM and Code for Sustainable Homes
Low carbon retrofit
There will be four half-day workshops throughout 2012, each costing £55. The college says the workshop will cover energy and waste management, environmental management systems at site level, understanding the code for sustainable homes and low carbon retrofit.
Course dates:
Basingstoke - 12 January 2012
Glasgow - 7 February 2012
London - 16 March 2012
Cardiff - 11 April 2012
For more details contact the National Construction College via email at ncc.online-bookings@cskills.org
Or visit www.cskills.org/supportbusiness/courses
Project planning
There are a plethora of planning courses out there. Some are as long as two or three years for those who want to do a full undergraduate or post graduate degree. For an introductory or quick refresher course that won't break the bank and that you can do from home, the CPD online academy offers an option for just £50.
The academy says its online Introduction to Planning Construction Projects CPD course will look at the process of developing the initial overall project plan, the communication of this plan to all stakeholders and how to use the plan to assist in delivering the project. It also says that methods of assessing progress will be highlighted as well as how to use the progress information.
For more information visit: www.cpdonline.org.uk
Press and PR skills
A new word of mouth and viral communications workshop has been created by the CIPR to enable owners of small to medium sized businesses to understand why some ideas can spread like wildfire, and why others are ignored or overlooked.
The CIPR says delegates will learn how to manage word-of-mouth communications and to create positive messages about their business, as well as learn how to deal with negative messages. Other topics mentioned by the CIPR include how to create, harness and even measure your word-of-mouth communications.
The next half-day course will take place in 2012. The cost of the workshop is £120 + VAT for CIPR members and £204 + VAT for non-members.
Topics advertised include understanding communications, managing and measuring word of mouth, creating and using networks and what to do in response to negative press or feedback.