Successful candidate will be in charge of 25,000 people
The company behind plans for a nuclear power plant in Suffolk has started the search for the person who will be in charge of building the £20bn scheme.
EDF said it is looking for an experienced engineer to be its site construction director and lead its programme at the Sizewell C site.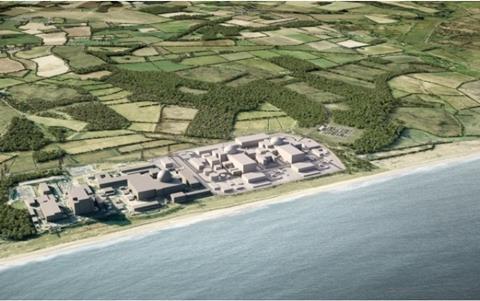 The successful candidate will be in charge of 25,000 people over the course of the job and more than 5,000 at peak, as well having responsibility for a raft of contracts ranging from hundreds of millions of pounds through to £2bn.
> EDF looks to cut costs by taking Hinkley contractors to Sizewell new build
The government started talks with the French energy giant about the construction of the plant in Suffolk in December.
The Department for Business, Energy and Industrial Strategy said negotiations over the scheme, which has come under fire from campaigners for its hefty price tag, would be subject to agreeing a value-for-money deal before a final decision to proceed can be taken.
It added that the conclusion of the talks would be put under "thorough scrutiny" in order to satisfy the government's "robust legal, regulatory and national security requirements".
Plans for the plant, which will be a near replica of EDF's Hinkley Point C in Somerset, were lodged in May last year after a two-month delay caused by the covid-19 pandemic.
If approved, the 3.2-gigawatt plant could generate up to 7% of the UK's energy needs and create thousands of construction jobs.