Michael Smyth, HR director at Graham, explains why his firm set up the 100-day challenge – and how they made it a success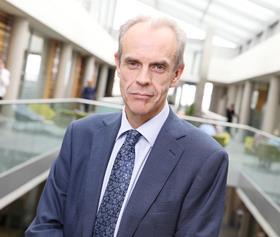 Each quarter at Graham, we focus on a wellbeing topic with targeted information, webinars and challenges. In 2019, one of the ideas we introduced was "Get fit for summer" and, following employee feedback and surveys, the 100-day challenge was created.
We placed 250 employees across the UK into teams of six and encouraged them to earn points through various physical activities. Employees could earn up to six points a day and win additional points if they met key personal milestones. They could do a range of physical activities – from swimming, running and walking to gym sessions and yoga.
However, there was no product on the market to measure activity on this scale, so we decided to develop our own with the help of wellbeing consultancy Support to Perform. Together, we developed a dedicated online platform via Strava, where participants could keep track of individual and team leaderboards and join the 100-day challenge club, in which they could chat with other company participants to keep up to date on the challenge.
>> Read about helping staff go green at home with Bennetts Associates
>> Discover the impact of role-playing exercises at Arcadis
The aim
We needed our challenge to tick a number of boxes. It had to:
Cover a variety of physical activities
Be digital and interactive
Work across the Graham network
Allow people to compete as teams but also to challenge themselves.
We wanted it to be inclusive for everyone and to allow them all to compete at the same level. Above all, we wanted to keep people motivated from day one to day 100.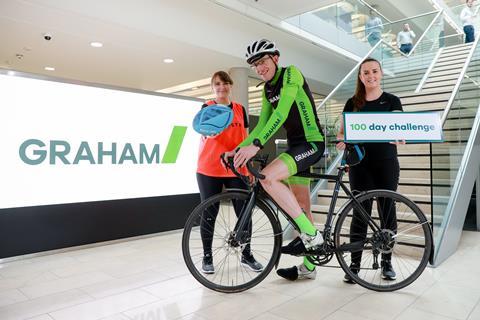 Biggest challenges
Retaining participants' interest for the full 100 days was the hardest test. So we added separate mini-weekly challenges when participants could win an Amazon or Starbucks voucher for increasing their activity or reaching a personal milestone.
87% believed it influenced positive wellbeing in their workplace
Individuals were weighted based on their fitness level to encourage a fairer competition. Those with varying requirements could take part – we had pregnant employees and those with disabilities. Someone even picked up a sports injury halfway through and was still able to carry on competing.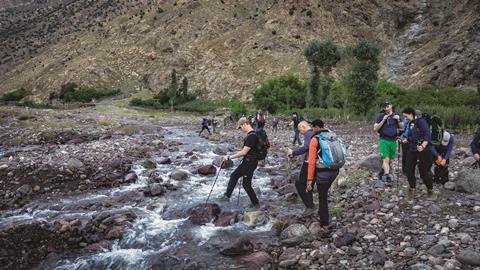 An end-of-challenge survey showed 99% of competitors intended to keep up their new levels of activity and 87% believed it had increased their motivation and productivity at work.
What workers said
The challenge has been life-changing for me. I have been able to reverse my type 2 diabetes and can look forward to a healthier future.

The 100-day challenge was great fun, helped motivate me to be more active and created a buzz among those taking part.

As a fairly new employee, I know a lot more people and have something in common, which helps me to feel part of the team. I also feel valued by the business because it invested in this.
Why did we do it?
The challenge exemplifies our approach to strategic alignment and inclusivity. While wellbeing is a buzzword in construction, many organisations do not understand what they want to achieve or how to make a difference. The industry faces some particular challenges:
It is very male-dominated – and men do not always readily seek medical attention.
Many employees work away from home, which can lead them to make some poor wellbeing choices.
Communicating and organising programmes over different offices and sites is never easy.
Research shows there is a direct link between employee wellbeing, engagement, productivity and business success. Therefore, it is something we wanted to take seriously.
67% of people signed up to a wellbeing activity for the first time
At Graham, we have focused on developing an overall strategy that seeks to improve the whole person. People not only need the right skills and behaviours to be a success – they need to be physically and mentally well.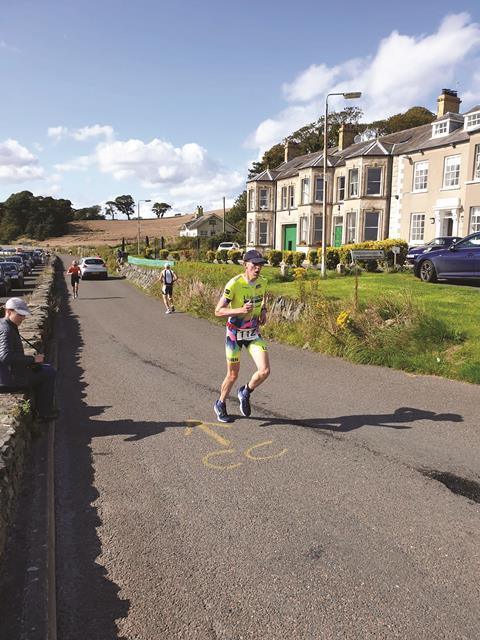 Our Connect programme schedules regular catch-ups between managers and employees over a cup of coffee, when we place a focus on each employee's life, not merely their performance at work. This also leads to individualised, confidential wellbeing planning and support in the future.
85% of competitors wanted to do the challenge again
Through regular discussions and openness about wellbeing at work, we have seen absenteeism drop to 0.7 days a year, compared with the UK average of around five, while our staff turnover dropped to 11%, in contrast to the industry average of 16%.
Our advice to others
Think of the whole person
If we regard wellbeing as a combination of physical, social and mental elements, you can begin to understand how to reach each individual and improve their overall life. For example, one knock-on effect of the 100-day challenge was that people went out with their families and friends for a walk, cycle or a run at the weekends.
Start simple
Do not try to sell someone the whole concept when introducing an initiative such as this. Start off by showing someone why they would want to do it, what it is going to do for them and how it is going to be successful.
Be passionate and build what works for you
It is important that what you do suits where the business is – don't just do things because your competitors are doing them. Find someone who is keen; somebody who is going to make it happen. If they are given the time and resources, something can start. I was given these elements and the challenge evolved from there.
Get feedback and collect data
Listen to people, get their opinion and never be afraid of constructive feedback. Use results to prove to leaders and employees that what you are doing works and showcase the impact programmes have on individual lives.
Michael Smyth is HR director at Graham, a construction company with 23 offices across the UK and Ireland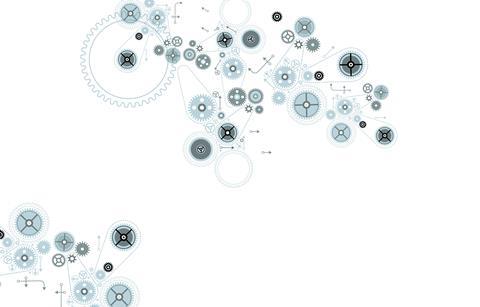 Do you have a great employee initiative that you have recently introduced?
Pitch it to Building's readers — we want to hear from you about what works, what doesn't, and advice you would give other organisations who want to follow in your footsteps.
Email building@building.co.uk with the subject line What works.