Karen Mosley explains why a day off every two weeks can be better for everyone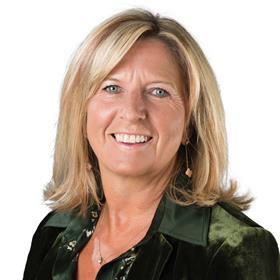 We are not helping ourselves as an industry if our workplaces are not shifting to accommodate the changing needs and demographics of our workforce. Asking for flexible working should not be a taboo subject in interviews – but I think a lot of people are still scared of bringing it up for fear of being rejected in favour of someone who can do the full five-day week.
It is not just those employees with childcare responsibilities who need this. There are people who are working out of different studios, who perhaps have a long commute, or are in a phased retirement; people who are studying or looking at taking a career break, have elderly parents or even have religious observances to consider.
Architecture can be a pressurised working environment, so it is very much about improving people's work-life balance. Being able to work flexibly may also simply mean that people can pursue other interests and hobbies as well.
How it works
At HLM Architects, we have been introducing the nine-day fortnight working pattern over the past two or three years, at first on a discretionary basis (when a staff member asked for flexibility) before offering it as an option for which all our staff could apply. We piloted the scheme in a couple of our studios for a year before rolling it out across the whole business.
The key is to have the option there for everyone
Staff accrue additional hours over nine days and take one day off per fortnight.
An important aspect to consider is that this option is not for everyone. Many of our workforce prefer the 9-5 structure, where they can then go home and switch off; but equally others would rather have more time out of the studio and the ability to do a bit in the evenings. The key is to have the option there for everyone.
Potential problems
The challenges that come with this are predominantly looking at the demands of the business and internal and external communication. If your team has a big deadline looming, then building in a level of flexibility over when people take their day off is useful. Equally, ensuring that your clients are aware of your team's strategy means that their expectations can be managed.
You need to consider each role – how client-facing are they? How much of their work is a daily routine and how often are they hands-on meeting deadlines?
It's about trust and openness. If it doesn't work, we can't maintain it
There were teething problems when we rolled it out; initially we were perhaps too accommodating by accepting all requests without factoring in the needs of the rest of the business. Naturally, many wanted to take a Friday or a Monday as their regular day off, but this became a problem when too many were off at the same time.
So we were honest with our workforce and asked people to volunteer to shift their day off. It's about trust and openness. If it doesn't work, we can't maintain it – so everyone has to help us to make it work.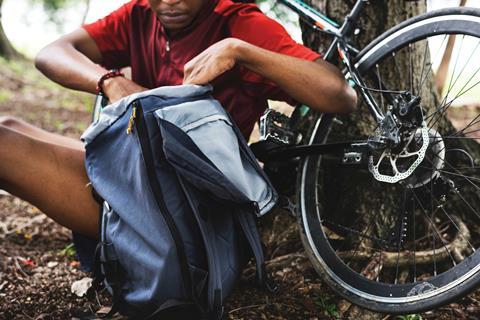 It is also important to strike a balance between how early or late people should be working in a day and ensuring they are still getting regular breaks, as well as managing their workload.
Imperative to its success is communication and trust between line manager and colleague, transparency in what your team is working on and communicating widely about where you are, whether you are online and what obligations you need to hand over before you leave for the day. This is particularly relevant when the nine-day fortnight is combined with remote working and teams spread across different studios.
Take-up and advice
The initiative is popular, with one in five staff now working a nine-day fortnight. Of these, 52% are male and 48% are female. We have other flexible working models, such as changes to core hours, which has a take-up of nearly a quarter of staff and a 41:59 male to female split. Individuals can choose to change the model to suit their lifestyle at different times during their career.
New starters have cited this as one of the stand-out benefits which attracted them to join us. It has also helped us retain staff who were considering leaving for a more flexible working arrangement, in addition to attracting returners to the profession.
Don't be scared to try it. Challenge your traditional thinking and mindset
While this initiative is in its infancy, we will continue to measure what impact it has on staff turnover and staff wellbeing. It has allowed us to work in a more effective way.
My advice to other firms in the industry would be: don't be scared to try it. Challenge your traditional thinking and mindset. You can launch it as a pilot to test it out and keep gathering feedback.
Be prepared to invest in technology to ensure people can marry it up with working remotely. There is also an investment in upskilling your staff's soft skills – such as communication and people management – that is required.
My final piece of advice: be organised! It can work brilliantly for your team so long as you are honest with your team and realistic about your deadlines. If this is managed professionally, then you have laid the foundations for your team to improve their work-life balance.
Karen Mosley is managing director at HLM Architects, a 180-strong architecture practice with six offices in the UK and a new base in Dublin.
Do you have a great employee initiative that you have recently introduced?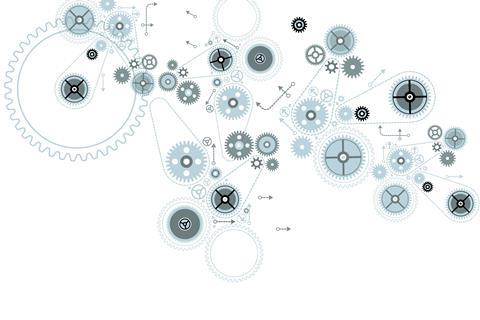 Pitch it to Building's readers — we want to hear from you about what works, what doesn't, and advice you would give other organisations who want to follow in your footsteps.
Email building@building.co.uk with the subject line What works.