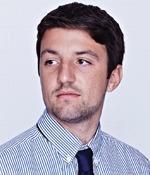 Jack Carroll, graduate structural engineer, Atkins
Q Has the year since you started in construction lived up to expectations?
A My first year has definitely lived up to expectations. It has been fast paced, challenging and ultimately rewarding to see my designs become a physical reality. I've really enjoyed working in a big team and getting chances to get out on site and see real progress.
Q Have you achieved what you said you wanted to in the time?
A I wanted to gain experience on a wide range of projects and this has definitely been the case. I have been fortunate enough to work on a number of high profile projects with Atkins including Gatwick Airport's North Terminal development and Crossrail.
Q What has been the biggest challenge you've faced in your job?
A The biggest challenge has been the huge learning curve from the theoretical knowledge learnt at university to real world engineering design. Making sure my designs are practical and can translate easily on a site has dramatically changed how I go about the design process.
Q In your experience so far, does the industry encourage and nurture new talent?
A From my experience the industry does a great deal to encourage and nurture new talent. In my team we have a number of apprentices who are integral to the team and we also have a very active STEM community working with local schools to encourage them into engineering. Atkins recently launched a programme with Citizens UK called Pathways to Engineering to achieve this in East London schools as part of our London 2012 legacy promise.
Q What's your view on the government appearing to backtrack on green built environment policies such as the zero carbon target, the Green Deal, and subsidies for wind farms and solar power?
A It is a very short sighted view to take that is, unfortunately, a by-product of our political system. It really undermines those looking to innovate in the industry. With creative thinking and the right incentives I believe many of the targets, particularly in the housing sector, could have been met.
Q Do you sense clients are less interested in sustainability following the recent policy shifts?
A I haven't noticed a distinct change in clients' sustainability requirements. The majority are obviously looking for value for money so if this can be achieved through the reduction of waste and energy usage then they are still interested.
Q Has the attitude of your firm to sustainability changed at all?
A Atkins is still committed to sustainability despite any policy changes. There is a clear vision at the company that our designers have a huge leadership role to play in making sure the full lifecycle of a project is considered and in influencing clients to make efficient choices.
Q Will you get a summer holiday? If so, where?
A Yes, I have a few things planned with some scuba diving in Pembrokeshire and a holiday to Spain at the end of the month.