The principal at Hassell says travelling around the globe, taking risks and being ready to fail have all been important aspects of his work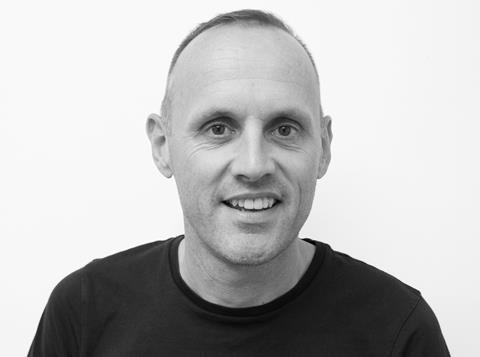 Why did you choose construction as a career?
I have always had a passion for the natural world and an interest in wildlife. I remember large collections of books and hundreds of sketches of lots of types of animals when I was young. I was always keen to understand how things worked and the minute detail of integrated systems and how these related to one another.
At some point there was a fusion between the enjoyment of sketching, animals and all things natural. Landscape architecture seemed to be the right direction so that I could continue to express myself creatively and also benefit the natural world in some small way.
What are you most proud of in your career to date?
My involvement in the Barangaroo Project in Sydney is still one of the most enjoyable projects so far for me, particularly because of its impact as a piece of city-making public realm and the diversity of places and atmospheres that are encompassed within it. It has significant waterside promenades right next to secluded city parks.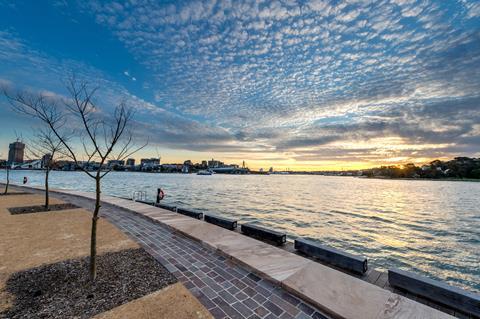 With this project in particular, landscape was genuinely the factor that defined a holistic precinct because of the integration of generous tree planting throughout all of the streets, promenades and park. There's a holistic identify and fusion of all of the different architectural styles.
What is even more exciting is that this project is nearing construction completion, so it is rewarding when you have spent so much time on a project to finally see it emerging just as you have envisaged it – it means that you got something right!
What has been your biggest career challenge to date?
Moving to different international locations has probably been one of the most challenging parts of my career so far, both personally and professionally. These stand out not just because of the challenges but also because of the amazing personal experiences that they have provided.
I have now practised in – and moved my family to – Australia, back to the UK, to Singapore, then back to the UK again. Each move obviously was made intentionally not just to expand my experience as a landscape architect, but also for other reasons including experiencing different cultures.
I have quite a curious personality and am willing to take risks – perhaps I am more afraid of the not knowing, missing out or wondering about the "what if?".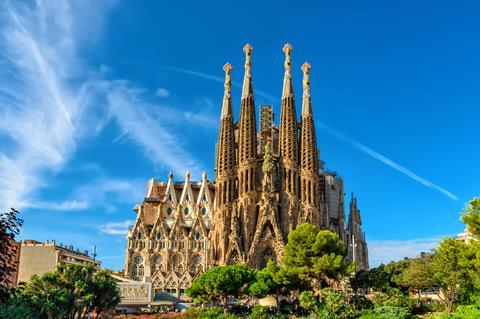 If you could change one thing about the industry, what would it be?
I would change, once and for all, the perception of the value that landscape architects can bring to a project. I would change the way that our services are procured including when - insisting that this was at the project initiation. I would change the way in which architects and landscape architects work together to achieve a common goal – that being the very best outcome for both the client and the place.
Yes, that is more than one thing, but they can really all be wrapped up into one key message. The main thing is that we all recognise the wider global challenges that we now face in the industry and that we should all collaborate together to tackle them in the very best way that we can.
What is the most helpful advice that you have been given?
I was once told not to be a "cork on the ocean". I interpreted that at the time as needing more focus and direction in my work and also to pick a particular path in my career.
This single comment has stuck with me ever since and has inspired me to be more thorough in the choices that I make, but also to make sure that you are equally thorough in understanding their ramifications. It has also helped in the overarching direction for the type of landscape architect that I wanted to be and I am sure that this has helped in ways that are less obvious.
For example, in dealing with difficult project challenges and indeed difficult clients. It has made me realise that one key thing in our work is also to think subjectively, to always put yourself in the position of the client and to pick your battles.
Name your favourite building in the world?
Influence has come from many different sources and it is difficult to pinpoint one particular building, thing, or person. I am passionate about the ability to make a change, however small, and there have been several people in my professional career who have shaped my attitudes.
Regarding specific buildings, parks, and places, I remember a university trip to Barcelona, where I formed strong impressions of how different the attitude to landscape architecture seemed to be from the UK and the rest of the world. Park Güell, the Sagrada Familia and some of Gaudi's other work also had a big impact.
Which famous building do you most dislike?
No specific buildings come to mind but generally buildings that have not evolved with an appreciation and respect for the place around them don't seem to be the best responses to me as they don't capitalise on the best overall opportunity.
What single piece of advice would you give to someone starting out in your profession?
We are now expecting more and more from our budding landscape architects. They are now expected to have a much broader, more strategic appreciation of the global challenges that the planet faces and – albeit at one project at a time – to develop our design responses to ensure that they respond directly to those challenges.
We must hold true to the passion and values that define us and in the face of many possible – and highly likely – challenges that we will face regarding budget and "easier" solutions in the eyes of our clients and collaborators.
We must always bring the conversation back to the more critical aspects of how we value the planet and how we develop a closer and more personal interaction with nature. My advice would focus on taking the passion and ensuring it remains strong throughout their career.
Do you have a life philosophy?
I want to be able to make as meaningful a contribution to the profession as I can during my life. Mainly to the places and experiences that we create for our communities. On a personal level this often means carefully balancing family and "me" time.
Life to me is about fitting in as many experiences in as you can, both positive and negative, learning from them and cherishing them. It is about always being willing to try and not being afraid of failure or disappointment but rather incorporating these emotions into the overall life experience.
What trait do you most dislike in yourself? And in other people?
At times I dislike my passion and enthusiasm and wish that they never existed! They can sometimes make me feel like I haven't achieved what I set out to do, nor done my absolute best.
It also means that it often takes me hours and hours to do the simplest of tasks because I want the outcome to be perfect … often it doesn't have to be but I give myself a hard time to expect it.
It can have the reverse impact, too. I can sometimes take on too much and then things are done "just so". This would then drive me mad because I have a lot to do – no time to do it and they all have to be perfect.
Early bird or night owl?
Most definitely an early bird. I would prefer to be in bed by 8.30pm every night if I could. Unfortunately my young children have very different ideas!
I love an early morning cycle or walk in the woods before sitting at the desk. Followed, of course, by a strong coffee – or two. That is an absolute must for any morning of the week.
What would your superpower be?
Definitely flying, and with infinite fuel and added atmosphere. I would then be able to see the world from a totally different perspective, appreciate cities and landscapes in a totally different way, and be able to travel endlessly and be back in time for coffee. Now that's a superpower!
I would also want the super power transporter add-on so that all of my family could share the experience with me. I think that, after the novelty wore off, it would get lonely and I would want to be able to share it with others … partly so that they also believed me of course.
Mike Wood is a landscape architect and principal at Hassell