The Royal Designers Summer School inspires Chris Wise to reflect on the civilising quality of time and buy a flamenco guitar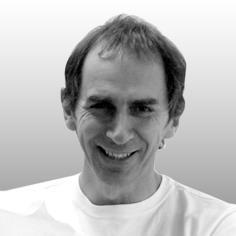 So, it's down to the Royal Designers Summer School at Dartington Hall, Devon, full of Stirling Prize winners, engineering laureates, brilliant newcomers and motivated "wildcard" design commissioners and planners, all living together for four days. I meet Adam Fairweather of Re-Worked, a young man making polymers from our dead coffee grounds. Adam's is a not -for-profit research company, and he's chosen to work for a subsistence salary. But he's a darling of big business on its corporate social responsibility ticket - for example, Google, for whom he's made a coffee machine clad with plastic made from their own kitchen dregs. He is inspirational because of how he works.
Adam struggles on, and in the same vein, you may remember Thomas Thwaites - he of the home-made, originally sourced materials and his consequently disastrous exploding toaster. Such wacky inventiveness intersects the materials-hungry building industry; small, craft-based, testing our preconceptions in the hope that they may find something new.
We've repeatedly been chosen, or discounted, for engineering commissions of millions of pounds on the basis of less research than I spent looking for my guitar
Together in our designerly retreat, we watch Carlos Saura's flamenco film of Carmen, and after the hard-shoed dancers raise synchronised mayhem, we applaud. We are suprised when it comes out not politely English, but in spontaneously clapping in "palmas" as rhythmic and percussive as we can. The self-expression of the dancers moves us to move ourselves en masse. The experience sets up echoes in me - I feel I'm not getting any younger so I must learn flamenco. This romantic urge now needs a guitar, lovingly teased from its seasoned timber by a lonely artisan in Granada. In researching which flamenco guitar to buy, I spend many weeks learning about the makers and their history, weighing the merits of cypress against rosewood, judging the feeling and the sound of the guitars. I am helped by having no preconceptions - I don't know the "Foster" of the guitar world, or the "Arup". So I can't default to them, but have to trust my own sense of the fineness of the instrument. After many hours in the search, for something for which the maker receives satisfaction in inverse proportion to a tiny financial reward of about £10 per hour, I feel ready to choose. I've never met my guitar maker, but I hope I've treated him and the other makers with respect by making time to understand their work before choosing. Yet we've repeatedly been chosen, or discounted, for engineering commissions of millions of pounds on the basis of less research than I spent looking for my guitar.
One of the well-known architects at the summer school said she spends only 3% to 5% of her week on design. Respect, balance, the handling of time. I'm rubbish with mine (even though I hit deadlines). Rushing through emails, meetings, phone calls in short order, actually designing something in the moments left over. And, of course that's why I want to play flamenco - it's about making time for the important things. Maybe I'll be able to play a great flamenco rasgueado one day. And if not, at least I can spell it.
The summer school is always powerful. Because it is more or less free to attend, people don't feel they are owed anything; they come ready to give of themselves. Unused to the luxury of time they often receive more than they bargained for. Like me, it's sometimes a tearful moment of clarity.
Driven by a quiet turmoil, I think of a BBC show I made on the retractable roof of the Colosseum, reconstructing it in the dry centre of Spain. After rushing about in the mid-day sun, a perspiring Spanish man came up to me in the shade of our lunch spot and said: "You English have forgotten how to be civilised." "What do you mean?" I asked. His answer came back: "You have forgotten how to make time for yourselves."
You're right, Mr Spaniard. We get right royally stuffed by "stuff", and the bigger the task, the more we drown in it. We have forgotten, how did you put it? How to be civilised? Not for what it costs us, but for what it might allow us to do. Time may civilise us.
Chris Wise is director of Expedition Engineering