Once you start adjudication you are tied in to the end of the process, unlike court proceedings where more emphasis is put on settling and cutting the cost spend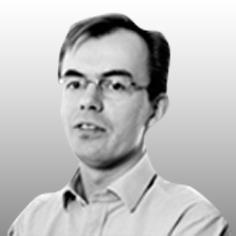 Adjudication has been very successful in replacing court process as the first choice to resolve disputes in the construction industry. However, while 99% of court disputes settle and never require the judge to reach a judgment, the same cannot be said for adjudication. Indeed, arguably the process is structured so it is inevitable that the parties will end up receiving an adjudicator's award rather than settling. Given that they have become so popular, it is worth reflecting on why the parties in adjudications rarely settle.
The first problem is that there has been no adoption of a system of using Part 36 or Calderbank offers in adjudication process. Those are the kind of letters typically headed "without prejudice save as to costs" exchanged between the parties in court and arbitration processes. They use these to make offers to settle their respective claims on terms that may give a better outcome in terms of the costs recovered or interest.
In recent years, the courts have been keen to encourage parties to exchange offers and settle their disputes whenever possible.
However, when it comes to adjudication, the exchanging of such offer letters is rare. It is also rare for adjudicators to consider offer letters after they have reached a primary decision. One reason is that an adjudicator is not ordinarily going to award one party or the other their own costs. They are normally only concerned with allocating his or her costs between the respective parties. Therefore, most adjudicators are not interested in hearing representations from the parties as to their possible position in terms of an offer of compromise when deciding how to allocate costs between the parties. They normally decide to get on with it on a rough and ready basis of allocation based on perceptions of the outcome and the way in which the cases have been presented to them. As such, there has been very little experience of parties trading offers in the run up to, or during, adjudication.
Most adjudicators are not interested in hearing representations from the parties as to their possible position in terms of an offer of compromise
The problem is that this has led to somewhat of an inevitability: once an adjudication starts it will rarely settle but will ultimately go to the stage of the adjudicator reaching his or her written award. This is unfortunate because while the adjudicator is not going to award one party their costs (as they are not able to do so under the relevant legislation and case law) it does not avoid the fact that the parties themselves will incur considerable costs, both in terms of advisor costs and internal management time in dealing with and supporting their positions in an adjudication. Even for the successful party, the costs of the adjudication will erode the benefit to be gained from that process.
There are, therefore, considerable benefits to parties seeking to settle their differences even if they are involved in the adjudication process. However, there is no current framework for settlement to take place between the parties. Equally there is no pressure on parties in an adjudication to be reasonable in the sums that they are claiming. The most they risk is paying more of the adjudicator's costs than they would otherwise pay if they exaggerate.
The other issue is of course time: the process is quite compressed as it is and that means the drafting and making of offers is a distraction from the main issue.
Assuming that the position remains as it currently is, we have the unfortunate scenario of a process which is popular and perceived as being better value than court process but which, almost inevitably, leads to the process being fought through to its bitter end rather than to any effective settlement between the parties during the process itself. In contrast, court proceedings - which are regarded as more expensive - have rules and processes built in to persuade the parties to settle on sensible terms as soon as possible.
This aspect of adjudication causes issues in circumstances where a claim being argued through the pre-action protocol process prior to court proceedings is also likely to be the subject by one or other party of an adjudication. In those circumstances, it can be hard to get to an exchange of Part 36 offers at all in the pre-action protocol process, or indeed to a mediation when one is aware that there is a substantial likelihood the other party may instigate adjudication. There is a natural reluctance effectively to tell the other party that you think that they will be successful to some degree. This means adjudication, arguably the most cost effective resolution process, is a factor which plays against making Part 36 offers in a pre-action protocol process. That is to be regretted.
James Bessey is a partner in the construction, infrastructure and projects department at DWF