As we celebrated 400 years since the Bard's death last month, a High Court case reminds us how important it is to ask the right questions - just like a certain prince of Denmark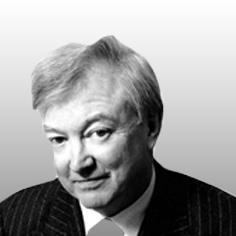 'To be or not to be? That is the question." Might Prince Hamlet have been a construction contract adjudicator 400 years ago? I don't say that because the poor chap was contemplating suicide; dear me, no. It's because he was into fathoming questions.
Wait, wait – it's all very well trying to give answers to a dispute; the starting point is to find the questions. And if you don't fathom Hamlet's conundrum – let's find the questions – you easily get into the territory of exhausting your jurisdiction or running past the post like a marathon runner at mile 28.
That's what happened in the case of Stellite Construction Ltd vs Vascroft Contractors Ltd. The adjudicator rushed, nay sprinted, past the finishing post and answered questions, which were neither to be nor not to be. So, let's ask all you disputing folk to give a little thought to listing the questions that the adjudicator has to answer so as to give the redress pleaded for in the notice of adjudication.
Here is the story. There is a very large old house in Hampstead, opposite Jack Straw's Castle and near that famous Whitestone Pond. Quality contractor Vascroft was chosen for the £5m shell and core work. The customer's JCT contract completion date was 20 October 2014. Damages for being late were £23,000 per week and, yes, it is late. Stellite the employer/developer sent out a runner for the first £1m in delay damages. He came back empty handed. So he ran again to Vascroft with a notice of adjudication. It said in short order to the adjudicator: Vascroft is late, the damages are £1m so far, so order Vascroft to pay. The adjudicator was appointed. The referral was served. It said more or less what the notice said.
Dear me, no, said Vascroft in the response. And it gave seven reasons for refusing the redress demanded by Stellite. It said that an extension of time applied or the extension of time machinery was dumped and/or time is at large and more and more. So the dispute was growing arms and legs.
As a judge once said, a dispute is somewhat like a snowball rolling downhill gathering snow as it goes and attracts more issues and nuances as time goes on. Yes, of course, all that throws more and more questions seeking those adjudicated answers. List the questions, recite them, rehearse them, and decide them. And if they are not writ large (as any Shakespeare grammarist would utter) then there is a real possibility of landing short or going long. In the event, the adjudicator decided to award zero monies against Vascroft.
If you don't fathom Hamlet's conundrum – let's find the questions – you get into the territory of exhausting your jurisdiction
Somewhat aggrieved Stellite decided to engage the High Court to declare that the adjudicator's decision was unenforceable because the adjudicator had acted improperly and, in any case, had come up with questions and answers not put up by either side. That's what I mean by going long. The High Court judge, Mrs Justice Carr, said Stellite was in favour of restoring their pre-adjudication position and having "a second bite at the cherry".
That's not what 28-day adjudication is designed for, she said. It's swift, rough and ready and sometimes imperfect. But it is true that if an adjudicator mistakenly construes the scope of the snowball and those nuances and tackles a question not put, then the mistake is a nuisance. We all make mistakes of course. Shakespeare told us that Antony and Cleopatra played billiards, but it was not invented until 15th century.
Stellite said that the adjudicator had decided that the introduction of a letter of intent halfway through the project for another £2m worth of work (the fit-out) had wreaked havoc to the JCT machinery. That's not a question in the cock-fight said Stellite. That might possibly be true. Vascroft said it came into the melting pot as a matter of common sense. Moreover, that £2m-worth was not a reason listed in JCT to award an extension of time, hence the machinery is clogged and the liquidated and ascertained damages fall too.
If there had been a shopping-list of questions for the adjudicator, one, at least would have asked whether the letter of intent bringing in £2m worth of work is a relevant event. Another, whether the letter of intent set time at large?
Do you get the idea? Anyway, the judge said that the adjudicator could go that far and upheld his answers.
Then the adjudicator kept running. He decided that the new date for completion was a "reasonable time". He ran some more, and fixed a new date being 5 March 2016. Oh, that speed and pace carried our adjudicator too far. Mrs Justice Carr said: "This was not in anyway a situation of a rolling stone gathering sufficient moss to extend jurisdiction to a new claim for un-liquidated damages"
No one had put the arguments to indicate that these questions were to be decided. So, rather helpfully, the judge took Claudius' answer to Laertes in Hamlet – "and where the offence is, let the great axe fall."
The offending bit got the chop. And the crowd cried out: "Get a shopping list."
Tony Bingham is a barrister and arbitrator at 3 Paper Buildings, Temple