A contract aimed at reducing the factors that lead to costly delays is very much written for modern times - now is your chance to have your say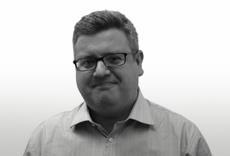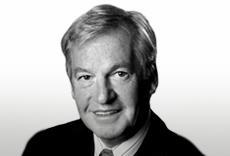 Delay and disruption are key causes of cost overruns and disputes on construction and engineering projects. Despite this, too little attention is paid to good time management, both in practice and in contractual procedures.
The Chartered Institute of Building (CIOB) has the ambitious aim of changing all this. A long-time champion of construction best practice, in 2008 it established a working group to examine how time was managed on complex construction and engineering projects. Those efforts resulted in the publication of the Guide to Good Practice in the Management of Time in Complex Projects.
The CIOB concluded that, to dramatically improve time management, a two-fold approach was needed. The first step was educating project participants in good time management principles; the second was encouraging them to put those principles into practice. The CIOB asked us, together with delay and quantum claims consultant Roy Pickavance, to create a contract structured around the guide's core principles of good time management.
This is a very much a contract for the digital world. It encourages computerised data transmission
The outcome of our collaboration is the CIOB Complex Projects Contract. The contract has just launched as a review edition for industry consultation and we invite you to obtain a free electronic copy from www.ciob.org.uk/cpc.
This is very much a contract written for the digital world. It anticipates and encourages computerised data transmission. It requires collaborative working and transparent risk management processes. Furthermore, it can be used for collaborative design in conjunction with a building information model.
At the same time, the contract is not for those employers who would commit their contractors to the all-too-common scenario of a low tender price coupled with ineffective management and poor controls. It is intended for parties with a shared goal of finishing the project on time and on budget. The contract's key characteristics include:
Suitability for either building or engineering projects and, with some adaptation, more specialist construction;
Flexibility for EPC, design and build and traditional procurement
Suitability for projects not just in the UK but internationally
Emphasis on collaborative working through express obligations and transparent contract administration mechanisms
Encouraging and promoting the management and minimisation of risks in good time
The use and co-ordination of integrated computerised drawings and building information modelling
Default provisions to cover key project details (such as insurances) while recognising that parties will tend to use special conditions to specify the nature and detail of these for a particular project
Allowing parties to deal with risks for events outside their control in a straightforward and sensible manner
Preventing parties from hindering each other or allowing issues to build up by the inclusion of deeming provisions to prevent bottlenecks in contact mechanisms
The appointment of an expert to help resolve costly and time-consuming disputes before they arise
Dealing with disputes which cannot be settled by the expert or mediation through statutory adjudication, with arbitration under the LCIA Arbitration Rules providing a final and binding determination.
The consultation period for the review edition closes on 30 July. It is hoped that this document will receive constructive comments from all corners of the industry. A detailed users' guide and matching sub-contract and appointment standard forms are due for publication following the consultation process.
We are conscious that any new standard form is liable to attract criticism of style and content. It represents a new approach to solving an old problem.
The absence of alternatives dealing adequately with time management emboldens us to recommend the CIOB contract and the principles on which it is based. We would therefore encourage readers to explore the review edition with open minds and offer the CIOB and the authors the benefit of their wisdom.
Keith Pickavance is a past president of the CIOB and Nick Lane is a partner and head of construction at Olswang