There needs to be a new approach to retail if the sector is to survive on the high street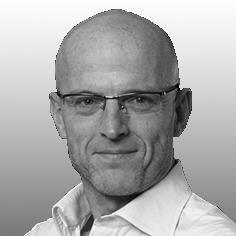 The demise of BHS can be attributed to a number of factors, however, it can't be ignored that the shopping centre, high street and traditional retail offer in its current form is losing its appeal with today's consumer. Buying and browsing from the comfort of their own homes means customers will choose to leave the house to spend money on leisure activities, rather than buy products. For brick and mortar retail to survive it needs to work in tandem with leisure and incorporate spaces for a range of activities amongst the retail offer to create an experience that will drive people to visit a place, and ultimately shop as part of their visit.
Unfortunately, this is not the overwhelming industry response. The industry maintains an unwavering belief that people like to simply 'shop and eat.' Town centre developers seem compelled to provide more of the same, with retail schemes adhering to a repeated formula: attract the key retailers and the customers will follow. This formula is founded on the idea that people choose shopping and eating as primary activities. However, today's consumer can do this from the comfort, and affordability, of their own home. In order to compete with this challenge, town centres and high streets need to work harder and offer an entirely different experience.
Many retailers are also showing a degree of complacency at a time when they should be on alert. They are relying on the strength of their brand and customer loyalty but unless they start to offer an in-store experience that is unique and attractive, and most importantly impossible to provide over the net, eventually they will fall victim to the on-line competition. Other retailers, who arguably may have benefited from the BHS demise in the short term, will ultimately meet a similar fate unless they reinvent their approach to engage with the customer in the on-line age.
This does not apply just to retailers. Many town centres and shopping malls do not provide a wide enough range of engaging spaces to create a true destination where people want to spend time, missing the opportunity to create an environment where retailers can truly thrive and offer something the internet is unable to – the experience. The retail landscape has changed dramatically and retailers should demand that the developers apply the same degree of inventiveness to their brick and mortar offer as they themselves use to drive online engagement and to compete on a digital platform.
Simply aiming to achieve the right tenant mix is no longer enough; the infrastructure elements such as ample parking and easy access by public transport also have great influence on where people choose to visit, but the quality of the place, the attractive ambient, the right atmosphere and the variety of activities that people can enjoy is becoming equally important.
'Destination Placemaking' is about understanding the very people who use a place, and the creation of the physical environment that aligns with their aspirations and drives their behaviours. The "Holy Grail" is to design a retail destination, which people simply love to visit, not necessarily with the intent to shop or eat but because they like to be there. Give people a place, where they want to spend time and they will naturally turn into customers and go shopping.
Chris Wieszczycki is head of retail at TP Bennett Architects