Building's latest BIM survey shows usage is widening and deepening but SMEs must not be left behind on this digital journey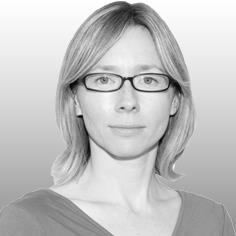 Construction is moving further and faster on its digital journey than ever before. Building's third annual BIM survey shows that usage is widening and deepening as each year goes by. The survey, of more than 350 Building readers, shows 73% now using BIM, up from 66% last year, while 44% are implementing BIM Level 2, up from 32%.
This positive picture of a
forward-looking industry is reinforced by this week's coverage of an exciting BIM project: the £150m National Automotive Innovation Centre, where Cullinan Studio and Balfour Beatty are trialling cutting edge digital technology, earning the accolade of BIM Initiative of the Year at Tuesday's Building Awards.
But that's just one side of the story – what the survey also reveals is that there is a stark divide between large firms forging ahead with BIM and small firms being left behind.
The survey's more worrying stats show that BIM take-up falls to 50% for firms with a turnover of under £1m, and drops even further to 23% for SMEs using BIM Level 2.
If small players are to take on a lead role in delivering the government's target of more than 100,000 modular homes a year they also need to be fully part of the digital built environment
One of the barriers to any firm thinking of using BIM is affordability, and that's an even bigger problem for small firms with less budget to spend on software and training. But the challenges facing BIM are also related to the way the industry is structured: the big clients and contractors define what BIM means for their supply chains, leaving SMEs to contend with a range of approaches and demands. So, not only is BIM expensive, it's also confusing – no wonder so many small firms are put off taking the plunge.
This is a problem the government needs to address. Mandating Level 2 for all central government projects has done little to bring SMEs up to speed – the very firms it says are the answer to the housing crisis.
The government's focus on housing supply has zoomed in on SME builders and modern methods of construction as a quick route to increasing new entrants into the industry, and ultimately upping the number of housing starts.
Last month housing minister Gavin Barwell said the prime minister herself wants to see not just SMEs building more homes but also "completely new entrants to the market". And Ed Lister, chairman of the Homes and Communities Agency, has gone one step further, saying the government should encourage firms with "no experience" of housebuilding to set up as developers using modern methods of construction.
While some in the industry may question the wisdom of Lister's particular proposal, many would back the CBI's recommendation this week to roll out its Home Building Fund to help SME housebuilders by releasing more small plots of public land and making access to finance easier.
These calls seem to be pushing at an open door – the signs are that the government intends to prioritise modular construction in its housing policy white paper due to be published later this month alongside the Autumn Statement.
But if the new entrants and small players are to take on a lead role in delivering the government's target of more than 100,000 modular homes a year, and ultimately build the million new homes by 2020 it has promised, they also need to be fully part of the digital built environment.
The benefits of using BIM on construction projects are well known by those firms already familiar with it: greater efficiency, more sharing and collaboration, increased clash detection, better design solutions and so on. Surely, part of the answer to widening BIM's reach is finding a way to standardise how it is used throughout the industry and across different projects to make it accessible and affordable for everyone. Before the government aims for the heady heights of Level 3 for its own projects, it needs to make sure the rest of the industry has caught up with BIM back at base camp. Without SMEs on board, construction's BIM journey will, inevitably, be hampered.
Chloë McCulloch, managing editor