The ECA's sector-wide survey on BIM Level 2 suggests that while some are already on board, many in building services still haven't got their heads around the process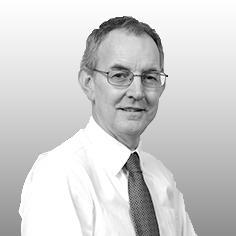 Building readers will know it's now only months before the much-heralded government deadline for introducing so-called "Level 2" building information modelling (BIM) for all centrally procured public sector work. The BIM roll-out may not stop there, but either way, there will soon be billions of pounds of procurement at stake.
It's widely held that building services design and installation, and most notably the mechanical and electrical activity, can typically account for around 40-50% of the cost of a building project. So, with vast sums of public-sector contracts in the offing, the ECA embarked on a major building services BIM readiness survey to find out how prepared the sector is, and what its issues are.
The survey, developed with major partners CIBSE and BSRIA and with active support from a range of sector bodies, asked 30 key questions, and the results are now in. Interestingly, out of nearly 350 respondents, just under half were building services contractors, meaning that just over half were others associated with the sector - but who clearly felt strongly enough about BIM to complete our survey. These "significant others" included building services consultants, main contractors and manufacturers.
Noting that even now, there are various takes on what Level 2 BIM means, we were keen that all the survey respondents had a common view of what BIM is. So, for the purpose of the survey, we gave a working description of Level 2 BIM as: "The process of working with digital building information, including data-rich objects, effectively shared between those who are building and/or maintaining the building and its services." This level of BIM, we added, "involves using tools such as COBie, BS/PAS 1192, Soft Landings and the BIM Protocols". We then asked the respondents if they agreed with this working description. We were pleased (and somewhat relieved) to find that two in three (67%) "broadly agreed", and only 12% thought we were off beam.
One conclusion we draw from the initial findings is that those who talk about BIM Level 3 need to be mindful that those who can handle BIM Level 2 are still in the minority
Having set the tone, we have first set about reviewing the response from building services contractors (BSC). What stands out was that fewer than one in six BSCs (16%) say they are "fully ready" to use BIM. Furthermore, many BSCs are struggling with key elements of Level 2 BIM: when asked about a common data environment (CDE), 31% said they were "broadly ready" but 20% responded with stunning honesty to tell us that they did not know what a CDE was. Around one in three BSCs said they already had a grip on "employer's data requirements" and the "BIM Execution Plan", but some 40% did not know what these elements were.
For those who like their glass half full, over 30% of BSCs say they are in good shape, right now, to deal with BIM. Similarly, 54% of BSCs believed that BIM is "the future for building services", while 47% thought BIM was "the future for project information".
But when over one in three BSCs (35%) also say they are "not ready at all", it seems that many respondents are telling us that they need help. On the subject of help, despite all that has been said and written about BIM, 67% of BSCs told us there is not "enough practically useful and publicly available information on using BIM". The most useful sources of information were cited as "a BIM task group" (32%), followed by "CAD vendors", "BIM consultants" and "company colleagues" (all around 20%), with the ECA and a number of trade and professional bodies close behind.
Of course, contractor size and capability plays a big part in BIM engagement. Our survey confirms that most of the larger building services contractors are in good shape, or expect to buy in what they need, should they need it - but that the picture changes dramatically for smaller contractors. Some BSCs feel that BIM is not coming their way any time soon: yet contractors will be receiving BIM project tender documents if they want to work on centrally funded projects in the near future.
One conclusion we draw from the initial findings is that those who talk about BIM Level 3 need to be mindful that those who can handle BIM Level 2 are still in the minority. BIM Level 3 - the "really hard" version of BIM - needs to go to the back of the queue.
There are plenty more findings from our BIM readiness survey and we will be releasing new data in the coming weeks. We are working with our key partners, and others in the industry, to address the survey findings, and to produce targeted outputs to help the sector better understand and become engaged with Level 2 BIM. The first output is likely to be a practical "BIM ready?" checklist, this November. There are some big gaps to fill as the government's BIM roll-out approaches, but ready or not, the only place to start from is right here, right now.
Paul Reeve is director of business services at the ECA